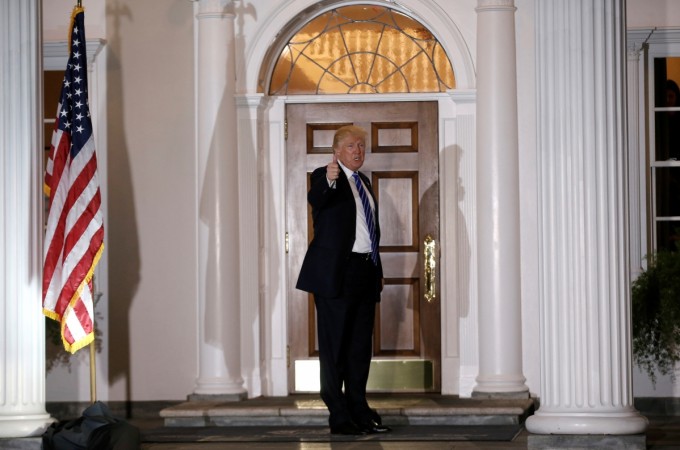 India will be one of the countries to be less affected by the changes in growth and monetary policies of Donald Trump administration as a large domestic economy keeps it in a safe position, S&P Global Ratings Wednesday said in a report.
"The effect of changes in the US growth and monetary policy on Asia's trade and general financial market confidence, whether positive or negative, will be greater on smaller and more open economies of the region," a PTI report quoted S&P Global Ratings' Asia-Pacific Chief Economist, Paul Gruenwald as saying.
"Countries with large domestic economies — China, Japan, India and Indonesia — will be less affected," the report added.
According to the report, effect of Trump's victory on Asia-Pacific economies remained unclear as blueprints of key policies under the new President elect were yet to evolve. The rating agency also said a firm judgement could be drawn after formation of Trump's economic team. Trump will take over as the next president of US on January 20.
The rating agency, however, listed both upside and downside for Asia- Pacific region under Trump administration. In case of downside, Trump administration would impose punitive import tariff of 45 percent on China basing on its currency manipulation. "Such an action will almost certainly generate a strong response from Chinese authorities and risks starting a trade and investment war between the world's two largest economies, which is in no country's interest," the report quoted Gruenwald as saying.
It also noted that in case Trump administration followed Keynesian-style policies with higher infrastructure spending along with reduction in tax rates, it would boost US growth with rising demand for exports from Asian economies.
Meanwhile, market participants have started building hopes on likely fiscal expansionary policies from Trump administration, leading to a rise in US equities.