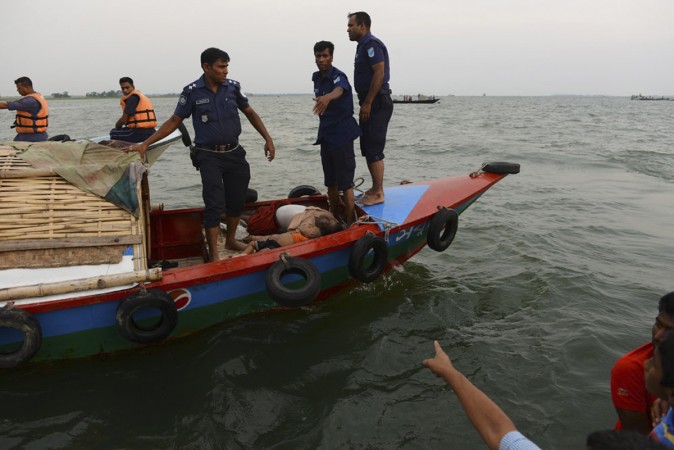 India and Bangladesh will commence a trial run of their vessels from 14 October, in order to utilise coastal shipping for transportation.
To reach the Bangaldesh city of Chittagong, Indians have to travel 1,650km through rugged hilly terrain via Tripura. But through sea route, Chittagong, the second largest city of Bangladesh, is just 350kms from Kolkata. Hence, both the countries could benefit, if they use coastal shipping.
"An understanding has been reached between the two countries for commencement of coastal shipping between the ports of Bangladesh and the eastern ports of India... It was agreed that a trial run of Bangladesh/Indian vessels would be undertaking latest by October 14," PTI reported, quoting an official source.
India and Bangladesh have agreed to buy insurance cover for their coastal shipping vessels for a limit of $10 million from the respective domestic insurance companies. In India, presently coastal vessels are covered for an insurance liability up to a maximum limit of $10 million only.
For operation of ships, both the countries have come to an understanding to conform to Indian standards of River Sea Vessels (RSV)-4. India, through its Indian Register of Shipping (IRS), is to assist Bangladesh for classification of the country's vessels.
Bangladesh has asked India to inspect 20 of its vessels by IRS to decide the vessels' standard protocol for the proposed coastal shipping between the two countries. Bangladesh has 20 ships to meet the standards of IRS.
Chittagong is 150 km off the Tripura capital, Agartala and it is more than 350 km away from Kolkata. Even for those in Tripura to reach Kolkata, they have to travel about 1,650km through the hilly terrain. These travel hardships can be avoided through the coastal shipping between the two countries.
After independence from British Raj in 1947, transportation between India and Bangladesh was cut off. Only in 1999, the Kolkata-Dhaka Bus and the Dhaka-Agartala Bus in 2001 were started. These two bus routes were the only links between the two countries till 2001.
In 2001, the Maitreyi Express (Friendship Express) was launched to revive a railway link between Kolkata and Dhaka. However, presently both the countries are planning to develop a direct route of Kolkata-Agartala through Dhaka.