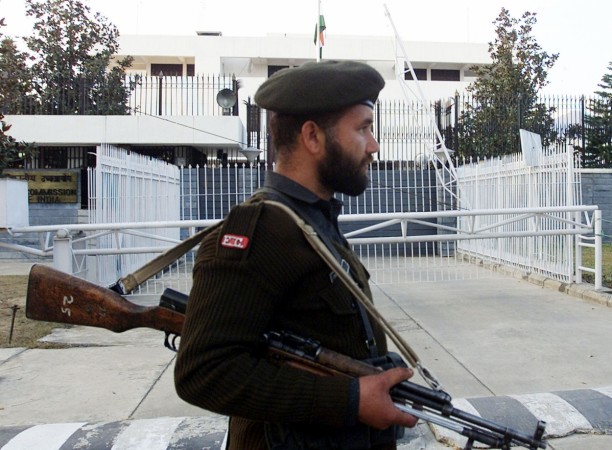 In the backdrop of the Kashmir crisis, anticipating security concerns, the Ministry of External Affairs today asked its diplomats and other officials serving in Pakistan to withdraw their children from local schools in Islamabad.
Senior officials clarified that no Indian officials, already posted or seeking a posting in Pakistan can have his or her children living with them. Spouses, however are allowed to remain in Pakistan momentarily, according to Times of India.
Downplaying any serious or specific anticipated risks, Indian officials added that the decision had been taken in 2015 so that diplomatic staff had sufficient time to make alternative arrangements.
"It is a normal practice for all countries to review staffing and related policies for their diplomatic missions, including in view of prevailing circumstances at those stations. With effect from this academic session, officials posted in the High Commission of India in Islamabad have been advised to make arrangements for education of their wards outside Pakistan, till further notice," MEA said in a statement today.
The change in status quo however can be traced to the deteriorating diplomatic relations between India and Pakistan over Indian "actions" in Kashmir. PM Nawaz Sharif also further aroused passions and escalated rhetoric after he declared last week that one day Kashmir would become part of Pakistan.
Officials believe precautionary steps have to be taken as strife in Kashmir is unlikely to abate soon. The Indian government has appealed to Pakistan to strengthen security for Indian officials stationed there after Pakistan observed "black day" and "Kashmir's Accession to Pakistan Day."
"We have seen reports about rallies, events and statements related to J&K in Pakistan and POK over the last two days. We have also noted that the events were led by UN- designated terrorists, who had in the past protested the elimination of dreaded terrorists including Osama bin Laden and Taliban leader Akhtar Mansour in Pakistan," MEA spokesperson Vikas Swarup told PTI.
"In view of the threats of marches and protests at the High Commission of India in Islamabad, we ask the government of Pakistan to ensure full safety and security of the High Commission, its officials and their families in Pakistan," Vikas swarup said.
There are about 50 children of Indian officials currently studying in Islamabad's American School. The diplomatic row can easily be escalated as Islamabad may also follow suit and recall children of Pakistan diplomats from India.