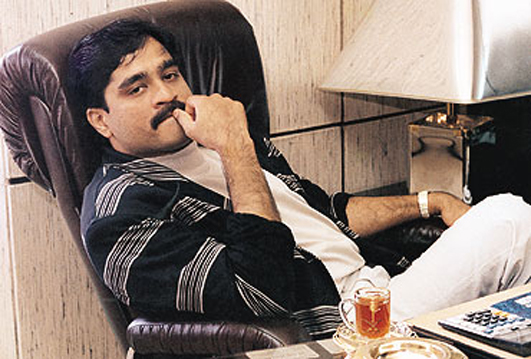 India is planning to ask Pakistan to seize assets of fugitive underworld don-turned-terrorist Dawood Ibrahim and 26/11 Mumbai terror attacks masterminds Hafiz Saeed and Zakiur Rehman Lakhvi as all three figure in the United Nations Security Council's (UNSC) al Qaeda sanctions list, making it incumbent upon Islamabad to freeze their holdings.
The UNSC's al Qaeda and Taliban Sanctions Committee has listed Dawood, Lashkar-e-Taiba founder Saeed and key conspirator of 26/11 Lakhvi and put sanctions on them, PTI reported on Sunday.
"As a UN member state, it is the responsibility of Pakistan to freeze their assets. We are planning to send a formal communication to Pakistan to let us know whether assets of the three terrorists were seized and if not will ask it to freeze them immediately," a government official told PTI.
The committee is a subsidiary organ of UNSC that oversees the implementation by member states of the three sanctions measures -- assets freeze, travel ban and arms embargo -- imposed against targeted individuals and entities associated with al Qaeda.
Dawood -- a key key accused in 1993 Mumbai serial blasts case and suspected to be a conspirator of various other terror attacks -- is said to be hiding in Pakistan for decades. However, Pakistan has always denied his presence in the country.
On the other hand, Saeed not only roams freely in Pakistan, but also enjoys special privileges in the country. Lakhvi, was recently released from a Rawalpindi jail on a court's order.
According to the PTI report, Dawood was put in the UNSC sanction list in 2003, while Saeed and Lakhvi were included in 2008. India's communication is expected to be sent through diplomatic channel.