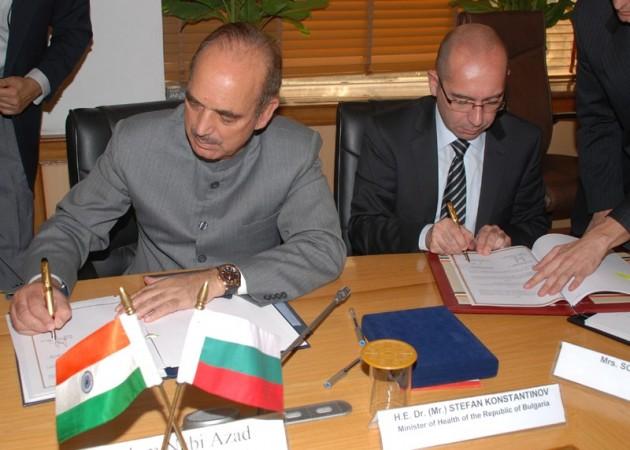 India and Bulgaria signed a memorandum of understanding Monday covering health care and medicines, to help usher in a new era of cooperation between the two countries.
According to a press release from the government, the MoU was signed by the Union Minister of Health and Family Welfare, Ghulam Nabi Azad, and the Minister of Health from the Republic of Bulgaria, Stefan Konstantinov.
The terms of the agreement state that the two countries will cover a number of issues, including public health and prophylactics, medical science and the training of personnel, medical education and research, drug regulation and pharmaceuticals, medical tourism and health legislation.
Cooperation between the parties may also be in the form an exchange of medical and scientific information, the exchange of experience on priority issues, the participation of scientists in events organized in each country, the short-term exchange of medical personnel or joint projects on subjects of mutual interest.
"There is great potential in Bulgaria for developing genetic medicine and e-healthcare with the help of India," said Konstantinov, recognizing the importance of training for medical personnel and theb exchange of scientific information.
The Bulgarian delegation was led by Tsetska Tsacheva, president of the National Assembly. The delegation came to India at the invitation of the Speaker of the Lok Sabha, Meira Kumar and will be India through Wednesday.