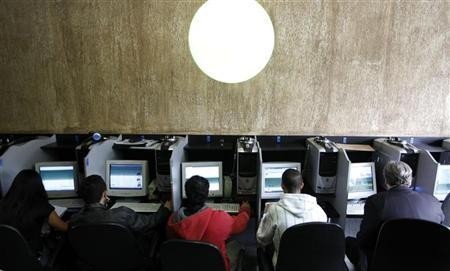 Russian security giant Kaspersky has accounted India among the top 10 countries that are worst hit by the malicious cyber attack of phishing in 2011-2013.
Phishing is one of the fastest-growing attacks in cyber world where internet criminals create fake popular websites to lure people into revealing personal information or installing malwares.
"Most of the victims in 2012-2013 were Internet users living in Russia, the US, India, Germany, Vietnam, the UK, France, Italy, China and Ukraine. These 10 countries were home to 64.05% of all phishing attack victims within the stated period," the report said.

Interestingly, India is also among the countries where most of the servers, which host these phishing websites, are located.
The report discusses an alarming rise in the number of phishing attacks worldwide. "The number of distinct sources of attacks in 2012 and 2013 increased 3.3 times. This is double the amount of intended victims over the previous period. Kaspersky said.
In the past one year there have been 102,100 internet users around the world who are subjected to these phishing attacks every day. Out of them, more than 10,000 are attacked in India every day. This number was 4,000 in India in 2011, which proves that phishing attacks in India have more than doubled on an everyday basis.
The attackers mostly go to popular online sites like Google, Yahoo, Facebook and Amazon where they find easy targets. Facebook recently revealed that a bug exposed personal details of six million of its users.
"Online game services, online payment systems, and the websites of banks and other credit and financial organizations are also common targets," the report said.