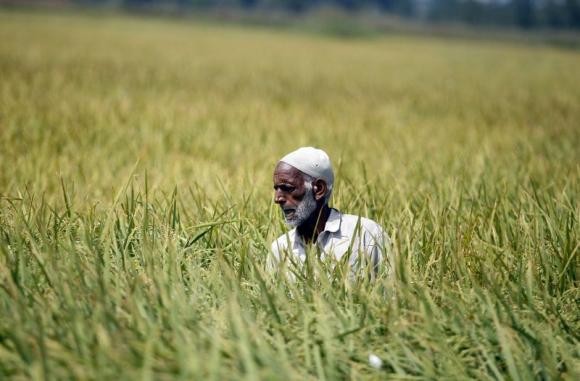 In account of the extended deadline for the implementation of the food security bill to three months, the states have been allocated additional 50 lakh tonnes of rice for a period of nine months effective from July.
The Cabinet Committee on Economic Affairs declared that the additional amount of rice is meant for distribution to Below Poverty Line (BPL) and Above Poverty Line (APL) families under the National Food Security Act rules (NFSA) and other schemes such as Antyodaya Anna Yojana (AAY).
The committee on Wednesday approved the allocation over the increasing demands from all over the country to meet the Targeted Public Distributed System requirements. This has been implemented from July 2014, which is meant to last until March 2015 or until when all the states/Union Territories agree to implement the Act.
The NFSA, which was introduced in July 2013, had to be implemented after a period of 365 days, on 4 July 2014. However, apart from Haryana, Rajasthan, Maharashtra, Punjab and Chhattisgarh, all the other states and Union Territories are yet to implement the Act.
Delhi, Bihar, Chandigarh, Karnataka, Himachal Pradesh and Madhya Pradesh too have implemented the Act but partially, according to news reports.
Many states such as Telangana have demanded extended deadline for implementing NFSA, citing its financial burden. While some states are concerned about the absence of proper mechanism to implement the Act. The identification of the beneficiaries have to be reconsidered as four lakh more citizens has been added to this list this year, according to news reports
Under the NFSA, each BPL person is eligible to purchase 5 kg of rice, wheat and coarse cereals monthly at ₹3, ₹2 and ₹1 respectively. The provision to avail them subsidised foodgrains was to ensure that they remain unaffected by the increase in its market price.
In relation to the allocation of additional amount of rice, the committee is of the view that it will provide relief to the victims of food inflation.
The Indian government is looking out for measures to curb food inflation. India will sell 5 million tonnes of rice from its inventories at subsidized rates.
This measure has been taken since this year's crop production is facing weak monsoon and probability of El Nino hitting India with drought in most part of the country, according to news reports.