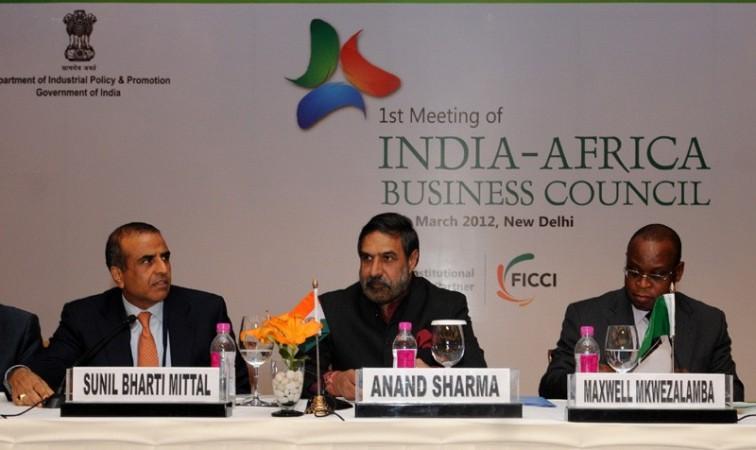 India and African nations have decided to set a $90-billion business target to be met by 2015.
Union Minister of Commerce, Industry and Textiles of India Anand Sharma Saturday met the trade an industry ministers from the African nations. The meeting was held in New Delhi as part of the annual India-Africa Trade Ministers Dialogue. The first edition of the dialogue was held in Addis Ababa in May last year.
"Our leaders had set a target of US$ 70 billion by 2015, but we can note with satisfaction that last year we crossed US$ 60 billion. A 20-fold growth within a decade is indeed an achievement worth applauding. I propose that given the current growth rate, we may agree to revise the trade target to US$ 90 billion by 2015," said Anand Sharma in a statement.
"In the year 2011, India-Africa bilateral trade has reached US $ 60 bn," said the statement.
During the meeting, the ministers agreed on the need to strengthen the trade relationship between the two sides through, inter-alia, the building of trade-related capacity and the conclusion of trade cooperation agreements between India and African Regional Economic Communities.
To address the need for value-addition in the textiles sector in Africa, the African Ministers acknowledged the Indian government's initiative to set up integrated textiles clusters in African countries.
The proposed integrated clusters are expected to garner investments of US $ 350 million and generate employment for 60,000 textile workers.