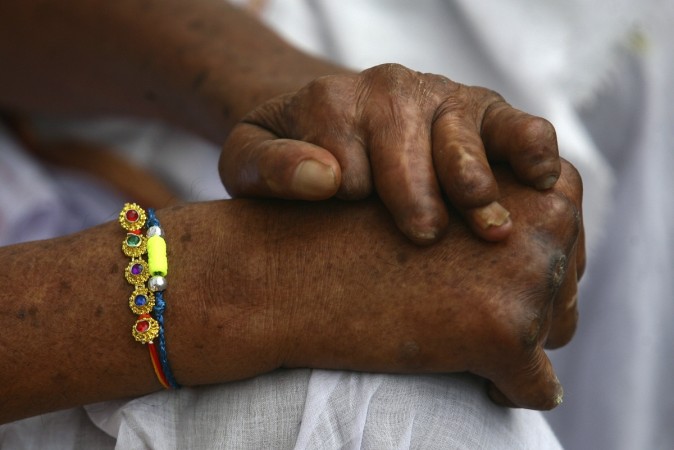 At a time when the world is moving towards eradication of leprosy, India continues to report the highest number of such cases every year.
Of nearly 214,000 new leprosy cases reported every year worldwide, India accounts for more than 60 percent, or more than half of the new cases, according to the latest statistics, the Times of India reported.
According to the World Health Organization (WHO) global leprosy report, 26 countries of the world reported zero cases in 2014.
Leprosy is a chronic, curable infectious disease mainly causing skin lesions and nerve damage that could also lead to permanent disability if not treated early.
Of the 213,899 new cases in 2014, 94 percent were reported from 13 countries – Bangladesh, Brazil, Democratic Republic of Congo, Ethiopia, India, Indonesia, Madagascar, Myanmar, Nepal, Nigeria, the Philippines, Sri Lanka and the United Republic of Tanzania.
India, Brazil and Indonesia together accounted for 81 percent of the newly diagnosed and reported cases globally in 2014, an official statement said.
The WHO on Wednesday launched a global strategy for leprosy that aims to reduce the number of children suffering from leprosy and related physical deformities to zero, decrease the rate of newly-diagnosed leprosy patients with visible deformities to less than one per million and ensure that all legislation that allows for discrimination on the basis of leprosy is overturned by 2020.
"The new global strategy is guided by the principles of initiating action, ensuring accountability and promoting inclusivity. These principles must be embedded in all aspects of leprosy control efforts. A strategy can only be as good as its implementation," Poonam Khetrapal Singh, regional director of WHO South-East Asia Region, said at the launch of the global strategy for 2016-2020, titled "Accelerating towards a leprosy-free world" in New Delhi.
The WHO said the new strategy is based on the success of previous leprosy control strategies.
Leprosy was eliminated worldwide in the year 2000 with the disease prevalence rate dropping to below one per 10,000 population.
Even as some countries have achieved the goal, the disease continues to afflict the vulnerable, causing life-long disabilities in many patients, subjecting them to discrimination, stigma and a life marred with social and economic hardships.