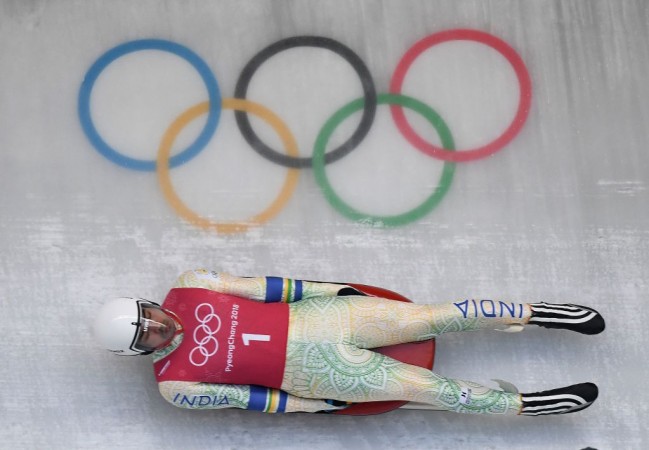 India will be represented at the 2018 Winter Olympics, held between February 9 and 25 at Pyeongchang, South Korea, by Shiva Keshavan and Jagdish Singh.
While 36-year-old Keshavan, who was the youngest Olympic luger at the 1998 Winter Olympics in Nagano, will be taking part in his sixth and final Winter Games, 26-year-old Jagdish makes his Olympic debut in the men's 15km freestyle cross-country skiing event.
While Keshavan reached Pyeongchang a couple of days ahead of the opening ceremony and had a training run at the Alpensia Sliding Centre on Thursday, February 8, Jagdish could not leave the country on Saturday (February 3) as scheduled due to last-minute coach fiasco.
After both the Winter Games Federation of India (WGFI) and Jagdish's employer - Indian Army nominated a coach each, the Indian Olympic Association (IOA) had to intervene. The IOA though rejected both the choices and sent former Winter Olympic Nadeem Iqbal along with the Uttarakhand athlete.
Live streaming information

India: Jio TV, Olympic Channel YouTube, Olympic Channel

Worldwide live stream: Olympic Channel YouTube
Shiva Keshavan -- Men's singles Luge
Keshavan will be in action on Saturday, February 10 in Run 1 of men's singles luge, which starts at 7:10pm local time, 3:40pm IST, 10:10am GMT.
The medal event for men's singles luge will be held on Sunday, February 11.
Notably, Keshavan had qualified for Pyeongchang Winter Games when he booked his berth after finishing 23rd out of 57 lugers at Viessmann Luge World Cup 2017-18 in November last year. The luger warmed-up to the quadrennial world event by retaining his Asian Luge Championships title in December.
Keshavan's best performance at the Olympics came when he finished 25th at the 2006 Winter Olympics in Turin Italy.
Keshavan will be having a personal coach -- USA's former luger Duncan Kennedy -- for the first time in the ongoing Winter Olympics, according to The Field.
Having backed by improved sponsorship and even funding from the Sports Ministry under Target Olympic Podium programme, Keshavan wants to finish his unsung career with a "career-best performance".
Jagdish Singh - Cross-country skiing
Jagdish will be in action on February 16 in the 15km freestyle cross-country skiing event. The medal event will start at 3pm local time, 11:30am IST, 6am GMT.
Jagdish, who trains at High Altitude Warfare School (HAWS) in Gulmarg, qualified for his maiden Winter Olympics after good showing at tournaments in Japan and Finland last year, according to Sportskeeda.
The 26-year-old first competed at the international level when he took part in the 2013 World Championships and finished 62nd out of almost 100 participants.