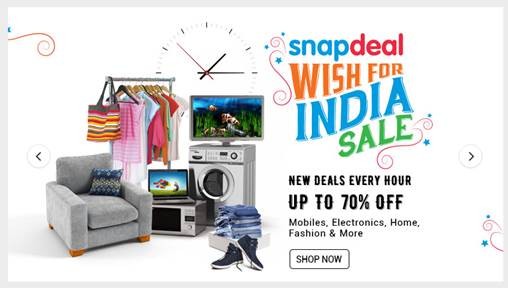 Several leading e-commerce websites in India are running special discount sales with new offers as part of the upcoming 70th Indian Independence Day celebrations.
These deals and discounts include a wide range of electronics, home appliances, cameras, fashion, smartphones, furniture products and more.
Though Amazon ended its much touted Great Indian Sale on Aug. 10, others are still running similar sales. Flipkart is organising Freedom Sale, which runs from Aug. 10 to Aug 12. Snapdeal has its own Wish for India Sale and Shopclues and Paytm too many things on discount.
Shoppers normally purchase electronics, accessories and budget deals during the sale offers. The e-commerce sites offer what is called "lightning deals" on a wide variety of products. Here, we provide a comprehensive list of top 12 budget deals for items under Rs.499.
Note: The offers that have been listed might be subject to change, so shoppers need to double check the prices on the Flipkart website.