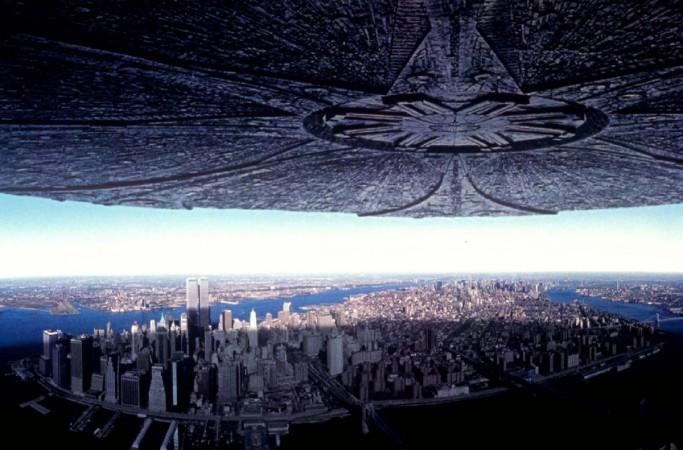 After almost two decades, the 1996 sci-fi thriller "Independence Day" is going to be back soon with a sequel. But this time, without Will Smith.
20th Century Fox has given the green light to the long-awaited sequel to "Independence Day".
Production is slated to begin around May and its tentative release date is June 24, 2016. It is being speculated that the studio might decide to mark the 20th anniversary of the original "Independence Day" by releasing the sequel in the 2016 July 4 weekend, Design and Trend reports.
The Hollywood Reporter states that "Independence Day" producer Dean Devlin posted on his Twitter account on Wednesday, that he, along with Harald Kloser and Roland Emmerich, will be producing the film.
Now, the studio is expected to move to close Roland Emmerich's directing deal. Fox believes that Emmerich has proven his worth as a brilliant director in the prequel and the studio thinks he will be the first and the best choice for the position,
Will Smith was offered to reprise his role as Captain Steven Hiller, a U.S. Marine Corps F/A-18 pilot who aspired to become an astronaut in the first film. But, he turned down the offer
However, his co-stars in the original film, Jeff Goldblum and Bill Pullman, have given their consent to reprise their roles as MIT-educated computer expert David Levinson and President Thomas J. Whitmore, respectively.
There were rumours that Fox might shoot two films back-to-back. However, Deadline reports that the studio has only approved one. The script has been written by Nicolas Wright and James A. Woods. Carter Blanchard worked again on the first draft of the script that was created by Emmerich and Dean Devlin, and then James Vanderbilt.
The sales of the 1996 original flick had grossed $811 million worldwide. Box Office Mojo reports that $306.1 million was earned from the United States, while $511.2 million was made in the international markets.