Americans are all set to celebrate Independence Day this Tuesday, and one of the biggest attractions is the 4th of July fireworks that will light up the evening skies across the nation.
One of the biggest displays will definitely be the Macy's Fourth of July fireworks, and the best viewing spots are listed on its website.
Also read: No new episode of The Bachelorette on July 3; when will Season 13 episode 7 air?
Also, tune into NBC at 8 pm ET on Tuesday to watch spectacular performances from Jennifer Lopez, Sheryl Crow and Charlie Puth as they take part in Macy's 4th Of July Fireworks Spectacular. Lady Antebellum, Brad Paisley and Hailee Steinfeld will also give performances. Akbar Gbajabiamila, Matt Iseman and Kristine Leahy are set to host the Independence Day broadcast.
Revellers planning to catch the fireworks display in Brooklyn and lower Manhattan are in for a disappointment as Macy's is planning to pull the plug on its Fourth of July fireworks there.
Bar and restaurant owners who planned to use the fireworks display as added attraction are expected to lose thousands of dollars due to this.
"This place usually looks like New Year's Eve on July 4. But this year we're not doing it — it will be like a regular day," said a manager at Buzz Bar, a waterfront eatery in Brooklyn Bridge Park, according to NYPost.
Rafaele Tramma, 28, a manager at 1 Hotel Brooklyn Bridge, said, "We are promoting the bottle service and the cocktails — not so much the fireworks. I feel bad."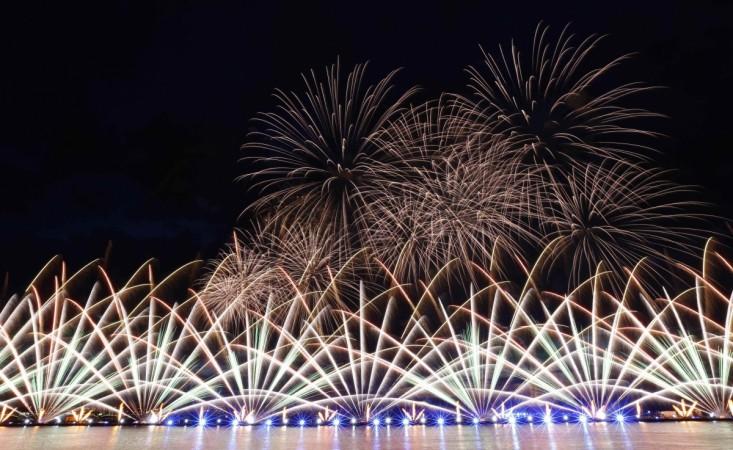 Related