India celebrates 70 years of independence. After a series of struggles, sacrifices and movements, the country woke up to a free nation on August 15, 1947. Another I-Day marks another round of Independence Day speeches by the President and Prime Minister, celebrations and discussions on the historical day.
Music stations will be buzzing with patriotic songs and TV channels will play iconic movies like Shaheed, Rang De Basanti, Border, Gadar etc. So while they do their part, here is how you can join in the celebrations. Check out some messages, photos and gifs which you can share with friends.
Also Read: Independence Day: 7 books to read on India's struggle to freedom and the world thereafter
Messages:
"Long years ago, we made a tryst with destiny and now the time comes when we shall redeem our pledge... At the stroke of the midnight hour, when the world sleeps, India will awake to life and freedom." – Jawaharlal Nehru. Happy Independence Day
May the tricolour always fly high! Warm wishes on another great year of independence. Happy Indepedence Day 2017.
May this help you get freedom from all evils, fills your life happiness and prosperity. Happy Independence Day.
On the occasion of Independence Day, let's take a moment to remember those jawans at the border who sacrifice their lives for our freedom. Jai Hind! Happy Independence Day.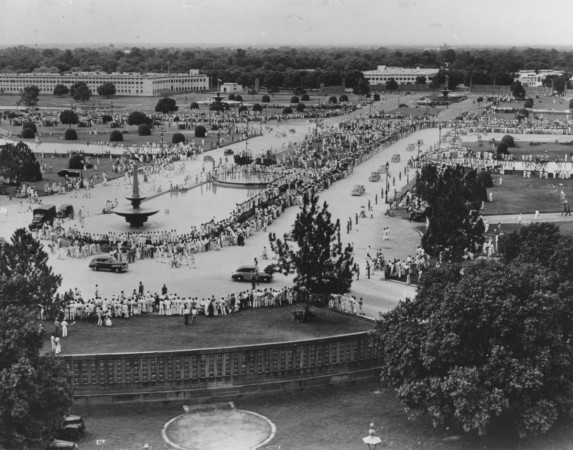 One individual may die for an idea; but that idea will, after his death, incarnate itself in a thousand lives. That is how the wheel of evolution moves on and the ideas and dreams of one nation are bequeathed to the next – Netaji Subhash Chandra Bose.
Nothing is more precious than independence and liberty. Don't take this for granted. Jai Hind!
Those who won our independence valued liberty as an end and as a means. They believed liberty to be the secret of happiness and courage to be the secret of liberty. Respect it. Happy Independence Day.
Sarfaroshi ki tamanna ab hamare dil main hai. Dekhna hai zor kitna bazu-e-kaatil mein hai. Happy Independence Day!
As we celebrate 70 years of independence, remember that no nation is perfect. It needs to be made perfect and it is the duty of the citizens to lead the way. Happy Independence Day. Proud to be an Indian.
May the tricolour fly high and let the patriotism in you never die. Happy Independence Day.
GIFs: