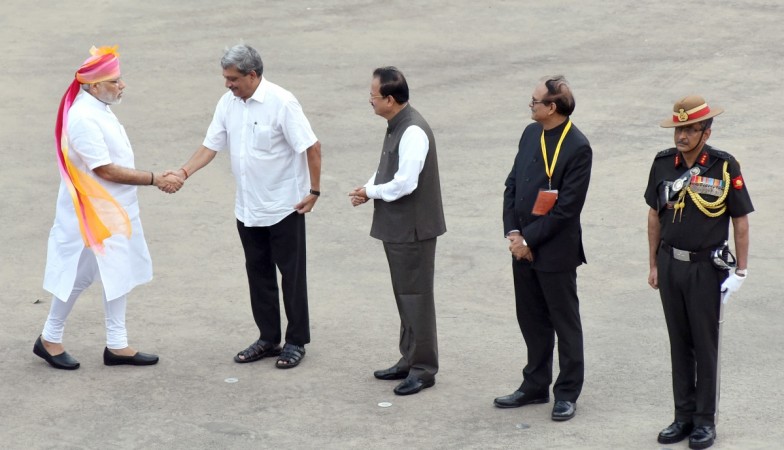 Independence Day speeches by prime ministers have been some of the biggest draws over the years, not just because of what the prime ministers say and promise, but also what they omit. And when the speaker is an orator like Narendra Modi, who held the audience in a tight grip as he spoke for close to two hours from the ramparts of Red Fort on Monday, Aug. 15, it was bound to be an even bigger draw.
He spoke on a variety of topics, from terrorism to progress and governance. He also made a lot of claims, some of which are since being disputed on many fronts and by diverse experts. Here is a quick recap of what Modi said at Red Fort on Independence Day 2016:
We remember Mahatma Gandhi, Sardar Valabhbhai Patel, Pandit Jawaharlal Nehru and countless others who sacrificed their lives so we could attain Swarajya.
From the Vedas to Vivekananda, from the Upanishads to satellites ["upagraha" in Hindi], from the Mohan who held the Sudarshan Chakra [allusion to Lord Krishna] to the Mohan who held the charkha [allusion to Mahatma Gandhi, whose birth name was Mohandas and who made the spinning wheel the symbol of India's independence struggle], from the Bheem of Mahabharat to Bhimrao [BR Ambedkar, Dalit icon and the father of the Indian constitution], we have a long heritage.
125 crore people now want to convert "Swarajya" [self rule] to "Surajya" [good rule].
Surajya means a qualitative and positive change in the lives of the citizen of India.
We face lakhs of problems, but we have 125 crore brains which have the capability to overcome them.
Earlier governments were surrounded by regrets. This government is surrounded by expectations.
Governance should be sensitised and responsible.
We want to change the situation where people are scared of income tax authorities, particularly among middle class families.
We have identified 9,000 jobs where people will be chosen on the basis of merit, and no interview would be conducted.
The common man was once not linked to the country's economy. With the incorporation of 21 crore people into the Jan Dhan scheme, we have made that possible.
Renewable energy is a focus area.
LED bulbs once sold for Rs. 350 are now available for Rs. 50, after the government stepped in.
I have tried to stay away from populist schemes. We have tried to focus more on the national identity than the government's identity.
I have ordered the completion of projects worth Rs 7.5 lakh crore that had been left unfinished by the previous government.
We have to prove ourselves on the global stage, irrespective of how much progress we make at home.
The demand of the times is the youth get opportunities, employment. As the scope of work increases, so will avenues of income. We are moving in this direction.
Violence and torture have no place in our country.
When terrorists killed children in a school in Peshawar [in Pakistan], India cried.
On the other hand, terrorism is glorified [in Pakistan, which had celebrated "Martyr's Day" over the death of self-styled Hizbul Mujahideen commander Burhan Wani].
Want to get the full speech? watch it right here: