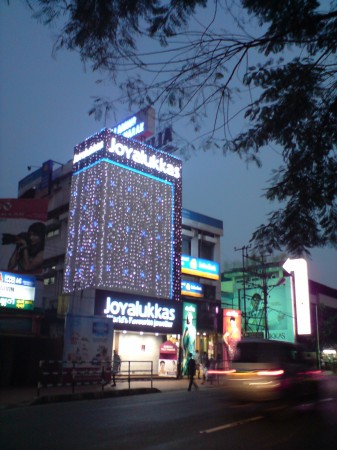 The Income Tax officials on Wednesday morning are conducting searches at several showrooms of popular jewellery chain Joyalukkas in Chennai, Bengaluru, New Delhi and Mumbai over tax evasion allegations.
"The searches are following allegations of tax evasion. We will be able to share more information later," a senior Income Tax officer told NDTV.
However, a few news outlets have described the searches as raids.
Meanwhile, The News Minute has reported that several stores in in Kerala and Kolkata are beign raaided as well. The report also stated that the raid was being conducted owing to huge cash deposits sales being reporetdly low.
The ISO certified Indian jewellery group has 130 showrooms in India, the United Kingdom and other Middle Eastern countries like Qatar, Oman and Bahrain.
The popular chain has around 8,000 employees, which reports claim will triple by 2018.
More details awaited.