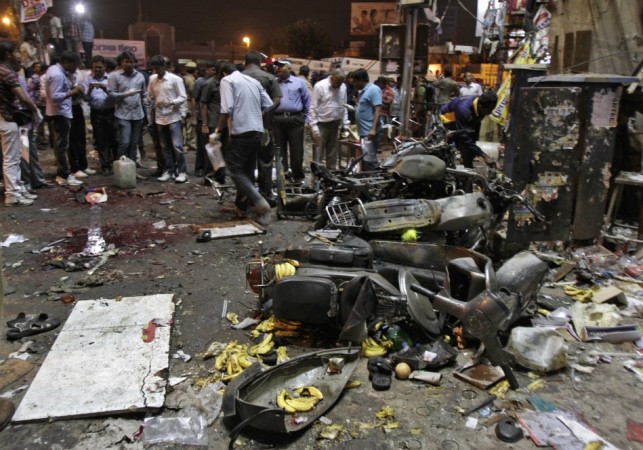 Two bomb blasts rocked Hyderabad on Thursday evening night killing at least 16 people and injuring over 119 people. Most of the victims were aged between 19 to 22 years.
The bombs were tied to two bicycles and were set off near a bus stand and cinema hall in Dilsukhnagar, which is one of the largest commercial and residential centres in Hyderabad. The area is also an educational hub of Andhra Pradesh and many institutions and commercial coaching centers are located there.
[Check out the pictures of blasts here]
Among the 16 people who died in the blasts, at least five are reportedly students, PTI reported.
Union Home Minister Sushil Kumar Shinde and Home Secretary R K Singh on Friday monring visited the blast sites and also met the surviving victims at the hospital. Shinde said that the state government has appointed an investigation team and a probe is on.
"We visited both the places and went to hospital, where we met some of the non-critical patients. Some of them were serious," Shinde said, according to PTI.
No terror group has taken responsibility for the attack till now.
Earlier, Shinde said that the central government had issued an alert about an unspecified threat to the country.
"No intelligence was given that a particular area it will happen. A general alert was given in the past two to three days to the whole country. And that's all," he told reporters.
The explosions occurred barely two weeks after 2001 Parliament attack convict Afzal Guru was hanged in Tihar jail.
Click here to see the aftermath of the blasts in pictures.