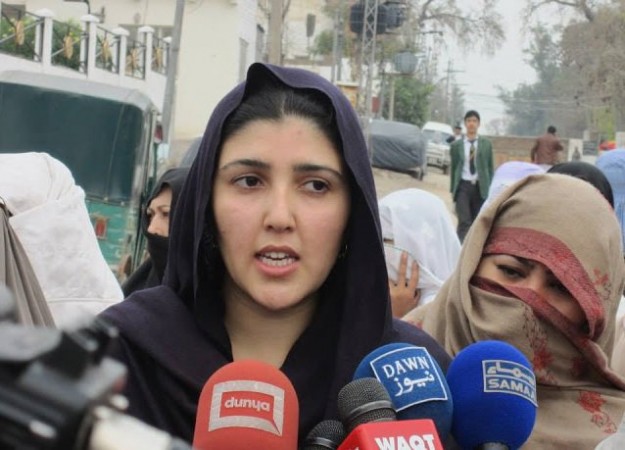 Member of National Assembly (MNA) Ayesha Gulalai quit Pakistan Tehreek-i-Insaf (PTI) on August 1, amidst allegations against party chairman Imran Khan and other top-level party members.
She announced her exit hours before the announcement of the new Pakistan Prime Minister. Citing 'ill treatment' as the reason behind her decision, she explained that no action was taken even after she informed about her grievances to the party leadership.
Hailing from Waziristan, Gulalai, was elected for the reserved seat for women in the Lower House. The former Pakistan Peoples Party member had been a vocal supporter of PTI and Imran Khan and had always defended party policies on talk shows.
The timing of her announcement spiralled speculation that Gulalai may be joining Pakistan Muslim League (N) based on a rumour that she had held a meeting with party leader Amir Muqam. Gulalai later rubbished that rumour while addressing the media on Tuesday saying that she was not leaving PTI.
"Women workers are not respected in the PTI and a respectable woman worker cannot remain in the party," she told Dawn.
Rebuttal from Mazari
PTI's chief whip in the Pakistan National Assembly, Shireen Mazari, alleged that Gulalai took the decision after she was denied a party ticket for the next general election from the NA-1 constituency. Mazari claimed that Gulalai had sought false allegations against the party and her personal tiff with Imran Khan was over denial of the ticket.
"As far as allegations that she was restrained from addressing a convention on Monday are concerned, we had limited the speakers. Khan also asked me to address it, but I put Yasmeen Rashid forward. We were not able to provide all aspiring speakers to provide with an opportunity to do so," Mazari explained.
Due to inappropriate behaviour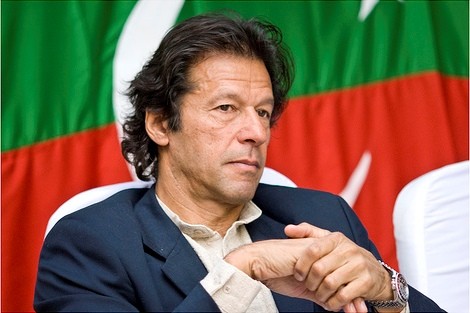 Gulalai rubbished Mazari's claims in yet another meeting where Gulalai said that the reasoning by the chief whip seemed 'illogical' and 'strange'.
Gulalai further said that she was 'shocked' by Khan's choice of words over former Pakistan PM Benazir Bhutto. Gulalai said that when she was in PPP, Bhutto gave her two party tickets based on her talent and potential but PTI's criteria for tickets had been 'something else'.
"I saw many of their [PTI members'] misdeeds. One of them is that they send inappropriate text messages. They dishonour respectable women. The respect of women is not intact at the hands of Imran Khan and the men around him," she alleged.