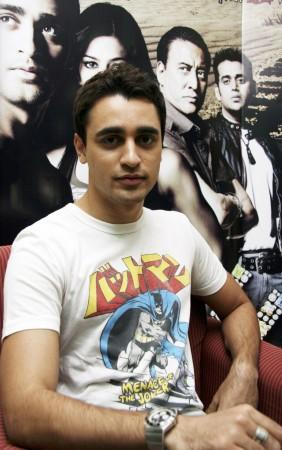 The usually shy and reticent Imran Khan revealed a bit too much recently while speaking about former co-star Deepika Padukone.
The 30-year-old married actor is still star-struck by his "Break ke Baad" co-star "Deepika Padukone", expressing his desire to catch a glimpse of the dusky beauty in a shower, reported an entertainment website.
The soft-spoken actor added that on several occasions he took over the wheel while his friends were getting intimate in the backseat of a car. He also had some advice on cheating while in relationships.
The usually reserved actor has often praised the gorgeous co-star Kareena Kapoor as well.
During the trailer launch of his film "Gori Tere Pyaar Mein", he said, "Kareena reminds me of Avantika (Imran's wife). I enjoy working with Kareena.... Its fun always. I like to spend time with her."
We can only wonder what would Imran's wife Avantika's reaction on his husband's flirty comments first with Kareena and now the 'shower wish' of Deepika.
As for Deepika, the leggy lass is not short of praises from other celebrities. During the filming of 'Ram Leela', Ranveer Singh, deepika's co-star was quoted saying, "I love working with Deepika and I admire her a lot. She is the most beautiful woman in the world and is extremely talented. She is one of the kindest person that you will ever come across. She is lovely and it is a pleasure to work with her," reported Mid Day.