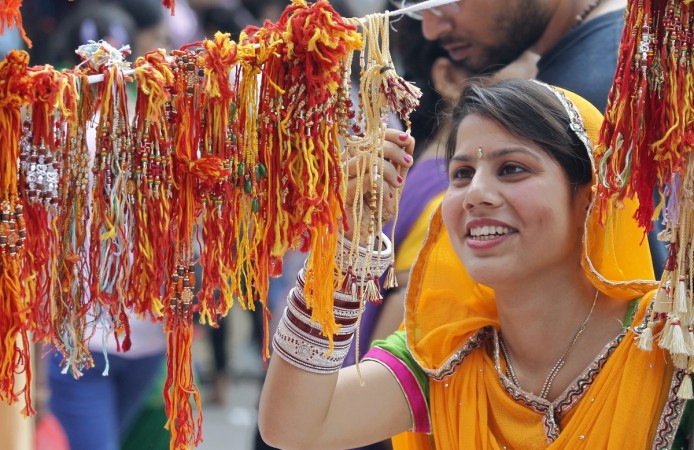 From Raksha Bandhan to Independence Day, August 2016 is packed with festivities and celebrations for Indians. The month brings with it a beautiful mix of tradition, culture, patriotism and a whole lot of drinking. Here is a list of all the ways you can celebrate this month:
Aug. 5 International Beer Day
Celebrate on the first Friday of every August, International Beer Day is marked with a gathering of friends who have the common goal of uniting the world under the banner of beer. It is celebrated to honour those responsible for brewing and serving beer.
Aug. 7: Friendship Day (India), National Sister Day (US)
Friendship Day, as the name suggests, is a celebration of friendship, wherein friends express their appreciation for each other with compliments, gifts and friendship bands, often made from scratch.
National Sister Day, meanwhile, encourages people to celebrate the special relationship they share with sister (s). From sending cards to gifts, anything that would make your sister smile is a great way to celebrate it.
Aug. 12: International Youth Day
A UN holiday, International Youth Day seeks to raise awareness regarding the cultural and legal issues that the youth (15-24 year-olds) faces all over the world. You can celebrate this by organising confidence-building activities for the youth and by empowering them with inspirational books and movies.
Aug. 13: International Left Handers' Day
This unique day celebrates the left-handers of the world, and brings awareness to the struggles lefties face daily. You can celebrate it with fun activities like writing with your left hand and creating a leftie zone where people can only enter if they use left as their primary hand.
Also Read: 'Jason Bourne' movie review
Aug. 15: Independence Day (India)
This patriotic holiday marks India's independence from the British Empire back in 1947. The holiday is celebrated all over the country with flag-hoisting ceremonies, parades and cultural events. TV channels will see the airing of patriotic films and songs to commemorate this holiday.
Aug. 17: Parsi New Year
Nowruz of the Parsi New Year is celebrated worldwide by the people of Persian roots. It is the day of the vernal equinox and is celebrated with a lot of decorations, shopping and feasting.
Aug. 18: Raksha Bandhan
Rakhi Purnima or Raksha Bandhan is a celebration of the relation between brothers and sisters. Sisters tie a rakhi (a thread) around her brother's wrist as a symbol of her prayers for his well-being. In return, the brothers make a lifelong vow to protect their sisters. Usually the sisters also end up getting a lot of gifts.
Also Read: 'Game of Thrones' Season 8 will mark end of HBO series?
Aug. 25: Krishna Janmashtami
The annual celebration of the birth of the Hindu God Krishna, Janmashtami is celebrated on the eight day of the Krishna Paksha of the Bhadrapad month in Hindu calendar. The most popular celebration of Janmashtami is Dahi Handi, in which devotees form a human pyramid and attempt to break an earthen pot ties at a convenient height. The pot usually holds curd, which is said to be Krishna's favourite food.
Aug. 31: National Dog Day (US)
Celebrated to throw light on the thousands of dogs that need rescuing, National Dog Day was conceived and promoted by Colleen Paige, a pet lover and advocate. You can celebrate this day by adopting a dog, donating to dog shelters or by volunteering at one of the shelters.