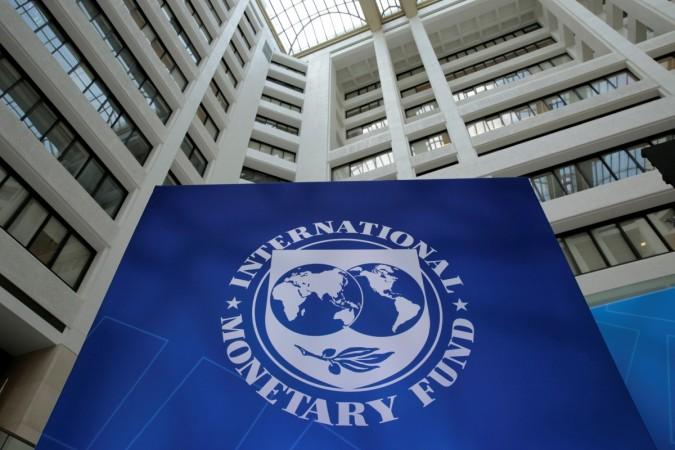 In what could be good news for the Indian economy, the International Monetary Fund (IMF) has predicted a growth rate of 7.3 percent for the current year of 2018 and that of 7.4 percent in 2019.
Last year, the economy registered a growth of 6.7 percent. In the latest World Economic Outlook report, the IMF said that "India's growth is expected to increase to 7.3 percent in 2018 and to 7.4 percent in 2019 (slightly lower than in the April 2018 World Economic Outlook [WEO] for 2019, given the recent increase in oil prices and the tightening of global financial conditions), up from 6.7 percent in 2017."
The world body attributed this growth to a rebound from transitory shocks (the currency exchange initiative and implementation of the national Goods and Services Tax) including strengthening investment and increased private consumption.
The report also highlights that the structural reforms which have helped the medium-term growth prospects remain strong at 7¾ percent have been marked down by just under ½ percentage point as of April 2018.
If the prediction by the IMF turns out to be true, then India would regain tag of the fastest growing major economies of the world overtaking China with more than 0.7 percentage point in 2018 including a remarkable 1.2 percentage point growth lead in 2019.
Notably, last year China was the fastest growing major economy; it stood ahead of India by 0.2 percentage points. World Economic Outlook in the Annual report published in April, had lowered the growth projections for both the Asian economic powerhouse, India and China by 0.4 per cent and 0.32 per cent, respectively.
The latest rounds of economic sanctions slapped by Trump administration have adversely affected Chinese growth and due to the same reason the IMF's flagship World Economic Outlook has lowered the growth projections for China.
The report hailed a series of reforms introduced by the government including the Goods and Services Tax, the inflation-targeting framework, the Insolvency and Bankruptcy Code, and steps to liberalize foreign investment and make it easier to do business.