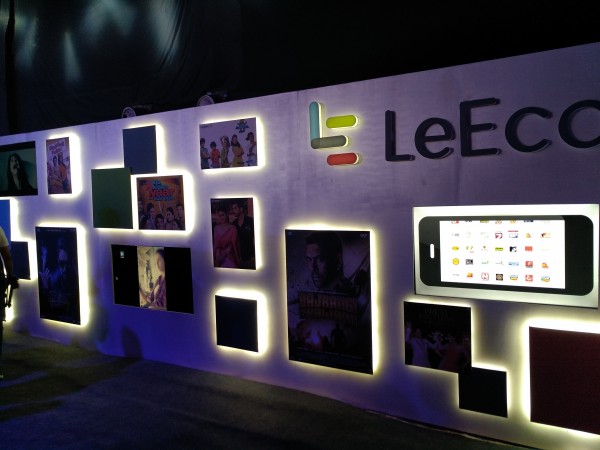 Images of LeEco's un-named smartphone with an unusually odd camera setup has leaked online.
Chinese popular Weibo tipster @KJuma has posted a series of pictures of LeEco's yet-to-be-released handset. It's back panel looks like it is made of metal, but what's interesting is the camera. It shows the device featuring a curvaceous square-shaped camera module with two lenses and dual-tone LED flash below it. The whole module looks like a face of Japanese tree spirit anime character Kodama, a white humanoid with large, rattling heads and mask-like features, which appear in the "Princess Mononoke" fantasy TV series.
Just below the camera setup, there is a fingerprint sensor and further down, we see the LeEco's "LE" engraving. The company has also incorporated white plastic antenna lines on the top and bottom edges.
On the front side, its display has a very thin bezel at the right and left side of the edge. Whereas, at the top, we see one camera and a sensor with a single-grille speaker between them. At the bottom, the phone features back-lit capacitive buttons- back, home (in the shape of LeEco logo) and recents.
There is no word on the name of LeEco's mystery phone but it said to be rumoured phone codenamed LEX720. It is expected to boast Qualcomm Snapdragon 820, 4GB RAM and 32GB inbuilt storage.
LeEco has not made any official comments on the LEX720 phone, but the leaked images hint that the device is a final product. There is no doubt that the company will soon make the phone public.
Stay tuned for more updates.