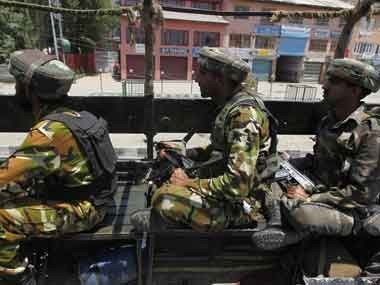 The Central Bureau of Investigation (CBI) has booked three serving Lieutenant Colonels for allegedly issuing fake experience certificates to candidates of the Indian Military Academy during 2011-2012 in Dehradun.
According to a PTI report, a case against Lieutenant Colonels Akhilesh Mishra, Jagdish Bishnoi and Ambarish Tiwari was filed earlier this week by the CBI for allegedly issuing forged document to facilitate recruitments of 34 people in group C and D cadres.
The accused also helped in replacing the original answer sheets of 16 others to help candidates clear the written test. "The three had taken money for this work. The exact amount, however, is a matter of investigation," The Times of India quoted a source.
While a formal chargesheet is expected soon, the three officers along with few others are likely to be arrested by the CBI and interrogated regarding the offence.
The accused officials were booked under charges of forgery, conspiracy and issuing fake certificates to candidates.
A total of 286 group C and group D employees were recruited in the 2011-12 IMA batch. The case was unearthed after a large number of documents and experience certificates issued were found fake during the authentication process of the academy and department of personnel and training (DoPT) directed IMA Dehradun to alert the CBI, IMA spokesperson Prashant Tripathi told the news daily.