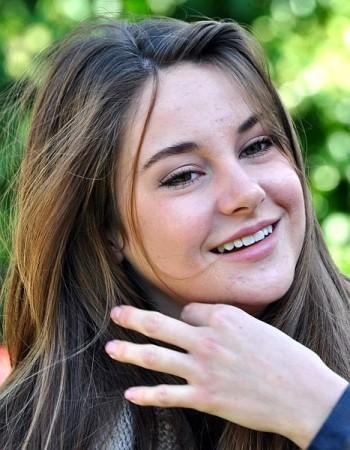 American actress Shailene Woodley, who portrays the character of Tris in "Divergent" trilogy, recently posed in a racy topless photo for the latest issue of Glamour Magazine
During her interview with the magazine, the 23-year-old revealed that she is comfortable with nudity and will be going naked for sex scenes.
"I'm not sure it empowers me as an actress or anything, but if I'm going to do a movie with sex scenes, then I'm going to be naked, because I don't know about you, but I don't have sex with bras and panties on," Daily Mail quoted Woodley as saying.
The celeb also talked about attitude difference of the UK and the US towards sex. According to her, Europe is open to sexuality and America is yet to come out of their abstinence about sex.
The "Insurgent" actor also shared the reason for denying the opportunity to play Anastasia Steele in erotic romantic film "Fifty Shades of Grey".
"I wasn't really interested... I'd already signed on for 'Divergent' anyway. Also, I'd read the book and thought, 'If somebody really can pull this off and make a movie out of it, they will be the biggest genius", said Woodley.
Woodley is currently working with actor Joseph Gordon-Levitt for upcoming political thriller "Snowden", which is scheduled to be released on 25 December.