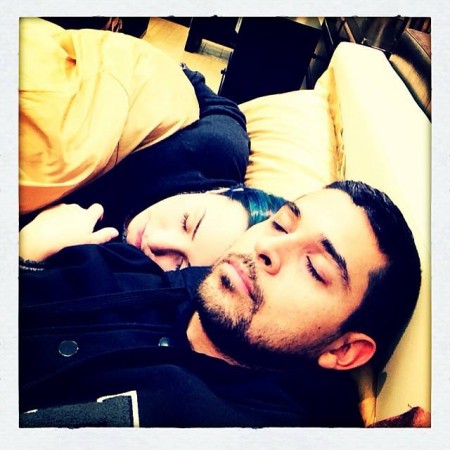 In LALA Land, where nothing remains a secret over a nanosecond, Demi Lovato managed to keep her engagement under the wraps for quite a while. But it wasn't her long-term boyfriend, "That 70s Show" star Wilmer Valderrama that popped the big question; although arguably, the said suitor in question is much cuter.
"I'm engaged," announced Lovato on "The Ellen Show", before revealing, "He's five."
Five-year-old Grant, who is a huge "Lovatic" claims to know the lyrics of all Lovato songs, went on stage during one of her concerts in Illinois.
In a YouTube video posted by Cassidy Burt, Lovato stops mid-performance to ask her superfan to come onstage and asks him whether he made the poster that reads "I have a ring for you".
When he admits he did and reveals that his name is Grant, Lovato tells him, "You are the cutest little boy ever".
"Where's that ring? Because I think if you're up here we should make it official," Lovato - told the blushing boy, whom she further instructed to get down on one knee before proposing.
The five-year-old boy then adorably asks her, "Demi will you marry me?"
Lovato, who seemed euphoric, obviously said yes and accepted his ring before asking him for a kiss on the cheek and continuing with the show.
The invaluable engagement ring was made out of green pipe cleaner and green fuzzy ball, Lovato explained on "The Ellen Show".
"We have to wait a little while.. Thirteen years?" Lovato thought aloud before bailing out with "I was home-schooled".
Ellen Degeneres went on to ask Lovato regarding the Halloween party she attended at Jennifer Lopez's house. Lovato had dressed up as comedienne Lucille Ball, while her date Valderrama went as Desi Arnaz.
Watch Lovato's interview with Ellen: