Ileana D'Cruz, the actress who was considered one of the top actresses in the South, has shocked her fans and hit the headlines with her her post on 'Unsnap The Bra'.
"Men will never understand how joyful it makes us feel to unsnap that bra, whip it through our shirt sleeve and fling it across the room," Ileana posted on Twitter.
While some followers did not take it seriously and responded positively, many others were shocked and was not sure how to react.
Nonetheless, Ileana's comment has gone viral on the Internet and it has brought her under the limelight. There are also a few who feel that she is doing it for free publicity.
During her long association in South films, Ileana maintained a positive image. In fact, she avoided controversies and avaoided any statements that could have serious impact on her reputation.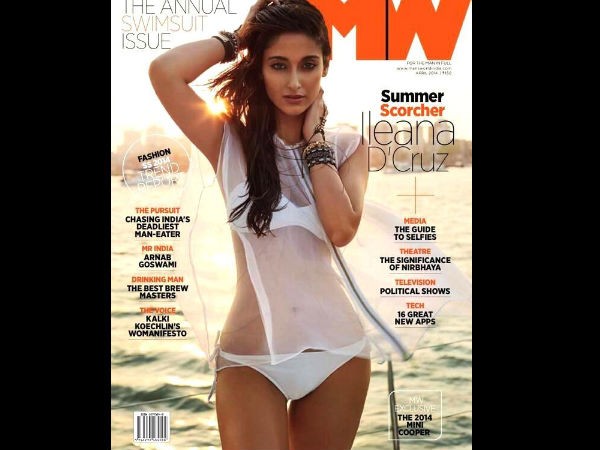 However, she seems to have changed her policy once she entered Bollywood. This was evident after she sported bikinis for a magazine shoot a few months ago. It had stunned the South film industry as the actress used to sign her Tamil/Telugu films earlier with no-bikini clause.
After ruling out the South films, she ventured into Bollywood in Ranbir Kapoor and Priyanka Chopra starrer "Barfi". She won a lot of appreciation for her performance in her debut flick. But she lost the momentum in her next few films. Even "Happy Ending" has failed to give a big break for the talented actress.