Tamil actor Vijay turned emotional at an awards function recently. The actor spoke about the farmers' plight and the need to address their issues.
Vijay was initially in two minds about discussing the burning issue, but he finally decided to speak out about it. "We wish each other the best. But someone, who wishes the best for everyone, is in a hopeless situation. This evening, we are all being awarded for our hard work, but I feel very sad for about those (farmers) who are working without any reward for their hard work," the actor said.
The Velayudham actor stated that farmers are struggling for two square meals a day, clothing and shelter. "Sadly, the farmers don't get credit because we satisfy our hunger so easily. We will only be aware of the situation when the reality strikes and we don't get food even if we pay for it," Ilayathalapathy said.
He added that the quality of food is already deteriorating. "If we do not wake up now the situation will be worse and the next generation will pay the price for it. No manufacturer buys the things he produces from another vendor. A gold store owner doesn't buy gold from another store. Likewise a textile store owner doesn't buy clothes from another shop. Only farmers face this situation of standing in queue at ration stores for free rice."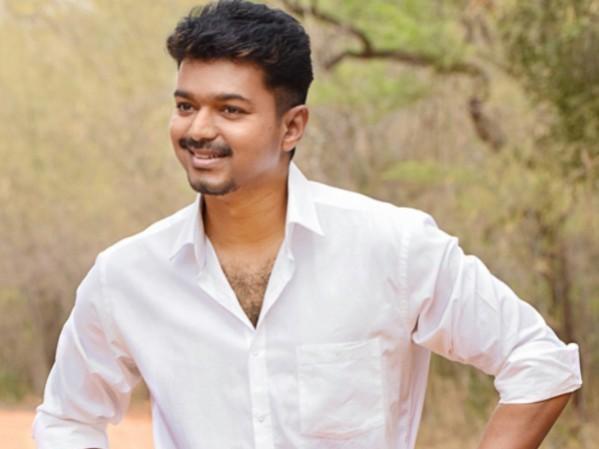 The actor concluded by saying that India's dream of becoming a super power can wait, and that solving farmers' issues should be given the first priority.
Is he ready to enter politics?
Vijay has avoided talking about politics ever since he was targeted by the Jayalalithaa government when it unofficially banned his movie Thalaivaa for a few weeks. Now that the politicians are not meddling in the affairs of the film industry following political chaos in Tamil Nadu after the death of Jayalalithaa, the actor might be thinking of foraying into politics, something that Rajinikanth also seems to be getting ready for.