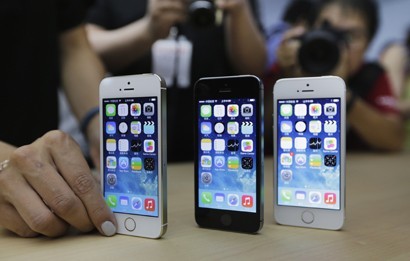 International music technology firm IK Multimedia has introduced an innovative accessory for the Apple devices, called iRing, making the gadgets take inputs from simple movement of the fingers in the air.
The new motion controller accessory includes two plastic rings, which come with a couple of companion free downloadable apps - iRing Music maker and iRing FX. Once users install the applications, the special patented software makes Apple devices' front camera track precise position of the rings, allowing he/she to control music parameters by just waving hands.
Key Features:
- Comes with two identical, two-pattern reversible rings with multiple control options
- Rings are light and provide universal fit
- Users can control 6 effect parameters simultaneously using two hands
- Simple interface in the iRing Music Maker app can be easily understood by amateur musicians (or first timers).
- Other app iRing FX/Controller lets users create custom MIDI control setups, add & control audio effects
[Note: Accessory is compatible with iOS v6.0 and later versions; devices includeApple iPhone 5S, iPhone 5C, 5, iPod Touch (4 and 5 generation), iPad Air, iPad 4, 3, iPad Mini ]
Check out the official video detailing the operations of IK iRing on Apple iPad device here:
Price and Date of Availability:
IK iRing will be made available in three variants: white, green and silver for $24.99/€19.99 (around ₹1,850) - excluding tax and is said to hit global stores in Q1, 2014. Prospective buyers can also pre-order iRing accessory at the company's official website. Music apps - iRing FX/Controller and iRing music maker - can be downloaded for free at Apple app store.