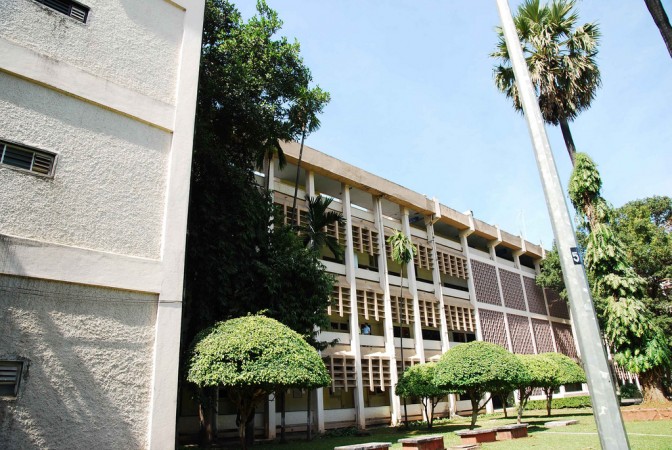 The entrance exams for the prestigious Indian Institutes of Technology (IITs) will be conducted online from 2018 onwards to make the logistics and evaluation process easier. The decision was taken by the Joint Admission Board (JAB) at a meeting in Chennai on Sunday.
The Joint Entrance Examination (JEE) - Main is conducted for admissions to engineering courses offered across India. They need to clear this exam to qualify for the JEE-Advanced exams required for admission to the IITs and the NITs across the country. Students can opt for both online and offline JEE-Main. That JAB has also decided to conduct mock tests for students.
IIT-Madras Director and Chairman JAB 2017 Professor Bhaskar Ramamurthi said in a statement: "It has been decided that the JEE (Advanced) will be conducted in online mode from 2018 onwards. We have been thinking about going online for last three or four years. Earlier, it didn't look easy as there were difficulties like a number of places where we can conduct the exam. Now, it looks feasible to conduct online exam for over two lakh candidates."
Students will take up the online exam at designated centres where they would be required to answer questions on the computer instead of using a pen and paper. The students currently use optical mark reading (OMR) sheets, which need to be filled using a pen or a pencil and are then evaluated using machines.
"In order to make logistics and evaluations easier it was decided today that the JEE-Advanced should be made online. The concept was being discussed for many years, but it was necessary to have adequate infrastructure to conduct the exam online," a JAB member was quoted by the Press Trust of India (PTI) as saying.
Over 13 lakh students appeared for the JEE-Main examination this year with less than two percent of them taking the exam online. Around 2.2 lakh students qualified for the JEE-Advanced.
Taking the exams online could also reduce printing mistakes in the question paper. IIT Madras, which organises the examinations, has decided to give 18 bonus marks to students after objections were raised over a few questions in the JEE-Advanced exam this year.
Several students have, however, complained that the institute's decision has affected meritorious students. They challenged the decision in the Supreme Court after which it was decided that the JEE-Advanced exams would be conducted online.