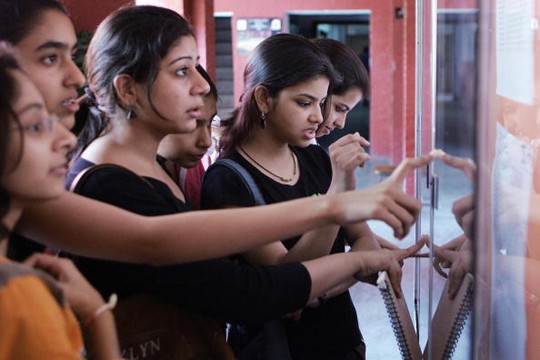 The Joint Entrance Examination (JEE) Advanced 2015 results have been announced on Thursday, 18 June. Satvat Jagwani from Madhya Pradesh's is the topper of the year and has scored 469 out of 504.
The All India Rank (AIR) and Category Rank for JEE (Advanced) 2015 will be available online on the official website jeeadv.iitb.ac.in at 10 am. Students need to login at https://jeeadv15.iitb.ac.in/jeeAdv/stud_login.jsp to check their All India Rank.

The IIT JEE (Advanced) results wil also be available on jagranjosh website.
At least 1,02,385 boys and 22,355 girls had registered for the 2015 IIT JEE (Advanced) exam, of which 96,895 boys and 20,342 had appeared. But only 23,407 boys and 3,049 girls qualified the exam this year.
Besides, 4 of the 12 foreign nationals, who applied for the 2015 IIT JEE (Advanced), also cleared the exam.
Admission to various courses, including B. Tech, B.E and B. Arch in 20 Indian Institute of Technology (IITs) and Indian School of Mines, Dhanbad will depend on the JEE rank. Of the 20 IITs, four – in Tirupati, Goa, Palakkad and Raipur – will be functional from 2015-16 academic session.
"Only candidates who score the minimum prescribed marks in each subject in each paper and in aggregate will be included in the rank list. The minimum prescribed marks varies with the category," the JEE website said. Find the qualifying marks in detail here.
The JEE exams were conducted on 24 May. The answer keys were first released on 8 June and republished on 13 June after making changes based on feedback from students.