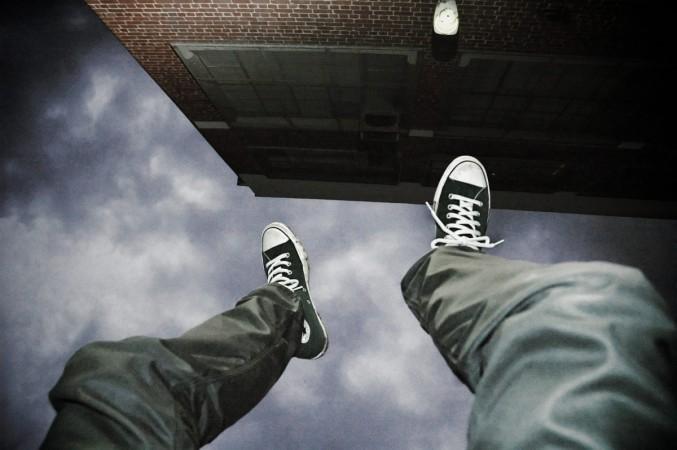 The Indian Institute of Technology has witnessed quite a few of its students taking their lives in the past. In yet another such case, a first-year student of IIT-Delhi allegedly killed himself by hanging from the ceiling fan in his hostel room Friday, April 13.
The deceased, identified as Gopal Maloo from West Bengal, was pursuing a master's degree in Chemistry at the institute. His death came to light when one of his friends found him hanging and alerted other residents of the Nilgiri hostel and the police.
"The deceased was a first-year student of IIT-Delhi. We received a call around 8 am from the college that a student had committed suicide by hanging himself from the ceiling fan of his hostel room," Hindustan Times quoted said deputy commissioner of police (south west) Milind Mahadeo Dumbere, as saying.
The police also said that they have recovered a suicide note from Maloo's room and said that the student did not take the step due to the pressure of the course he was pursuing at the institute. The 21-year-old reportedly mentioned that he was sexually abused for several years by his cousins and he was still fighting to get over the traumatic experience.
"In the hand-written note left behind, he states that at a very early age he was abused by his cousins, both of who are elder than him. Till the time he came to Delhi, the abuse continued," said the officer.
Maloo also asked his family to forgive him for killing himself but said that he was extremely depressed and had no other option. His suicide note also said that pedophiles should be punished severely.
This was the student's second attempt to kill himself in a week. His elder brother told the police that he had consumed sleeping pills Tuesday, April 10. He was found unconscious and admitted to Safdarjung hospital. He was later discharged.
"He was earlier taken to a hospital after he took more than the prescribed dose of medicine. His brother accompanied him during the hospital stay then. We were later told that the young man was depressed and was seeing a doctor. The institute was not aware of his problem as it is difficult to know of these issues unless the student opens up to us," an official of the IIT-Delhi told HT.
IIT-Delhi has been dogged by quite a few of these incidents and most of the students reportedly take their lives as they cannot handle the pressures of their courses.
Concerned by the rising number of such cases, IIT-Delhi had decided to revamp its curriculum. The institute said that it intends to plan a curriculum that helps students tackle the academic pressure, which in turn is likely to curb suicidal tendencies.
The new curriculum that is expected to be adopted this year onwards will focus on more practical classes and hands-on experience rather than theory classes.
"There is a constant effort at the IITs to help students cope with stress but there are always one or two cases. All IITs are undertaking initiatives but nothing seems to be enough," IIT Delhi director V Ramgopal Rao had earlier told the Press Trust of India.
"By the time students come to IIT, they are tired of endless studying and they want to enjoy a bit. We, unfortunately, do not offer any scope for that."