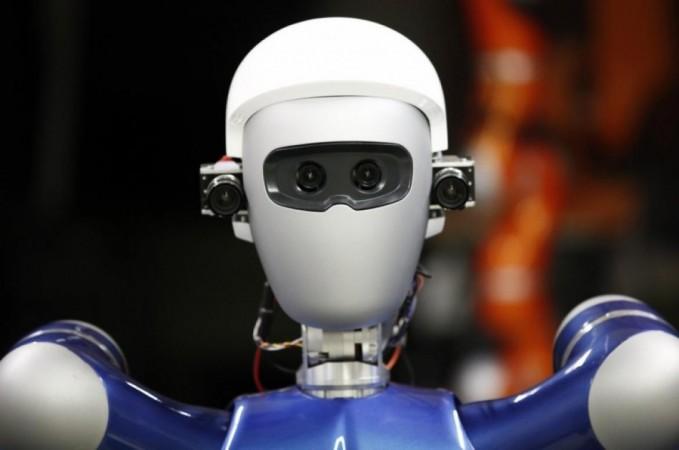 Many movies have been made on robots that can talk, walk and even behave like a human being. But an alumnus of Indian Institute of Technology (IIT) has made it into reality.
Rajiv Khosla, a professor from La Trobe University, Australia and an IIT alumni has designed a robot, Charlie, who can talk, walk, sing and can even detect a person's feelings. The robot is a 'Partner-Personal Robot' (PaPeRo) and has been specifically designed to help adults as well as children with problems such as autism, dementia, brain injury and other such illness.
"A child with dementia will often forget to wash his hands in the washroom. The robot will constantly have his eyes on him and remind him that he hasn't washed his hands and that he needs to do it," NDTV Gadgets quoted Khosla at the demonstration of the model organized by the Australian High Commission, New Delhi.
So far researchers and engineers have tried designing robots that behave like insects or animals or have been inspired from them in making robots like lizards, bats, cockroaches etc.
Though human-like robots also have been built before, Charlie is believed to be one of the most advanced robots ever designed. The 20 cm tall Charlie, can actually identify a human's needs with the help of their facial expressions and moods. 11 languages have been programmed on the robot including Hindi, Chinese and Tamil.
Over 20 field trials have been done on Charlie and other robots like Matilda, Lucy, Jake and Sophie. The robots can be communicated by means of voice command, tablets or touch pads.
"These robots are multi-lingual and can be personalized based on the language, culture and lifestyle of their human partners. Once the emotional status is established, then the learning starts for both the robot as well as the human being" said Khosla.
"It can be used by all age groups to take therapeutic effects and positive stimulus. Charlie is not screen based, like the other apps and phones in the market. It will provide personalized services naturally. It looks at the mood and the expression unlike other apps and then responds accordingly. It is not a button-bound apparatus," he added.
According to Khosla, these robots can make elderly people more independent. They can assist the senior citizens to connect to the society by helping them connect to their relatives through Internet. It can help sending emails and can also monitor their health.
The researchers are seeking business partners interested in discovering the application of these robots in India. The market price of these robots is estimated to be ₹ 90,000.​