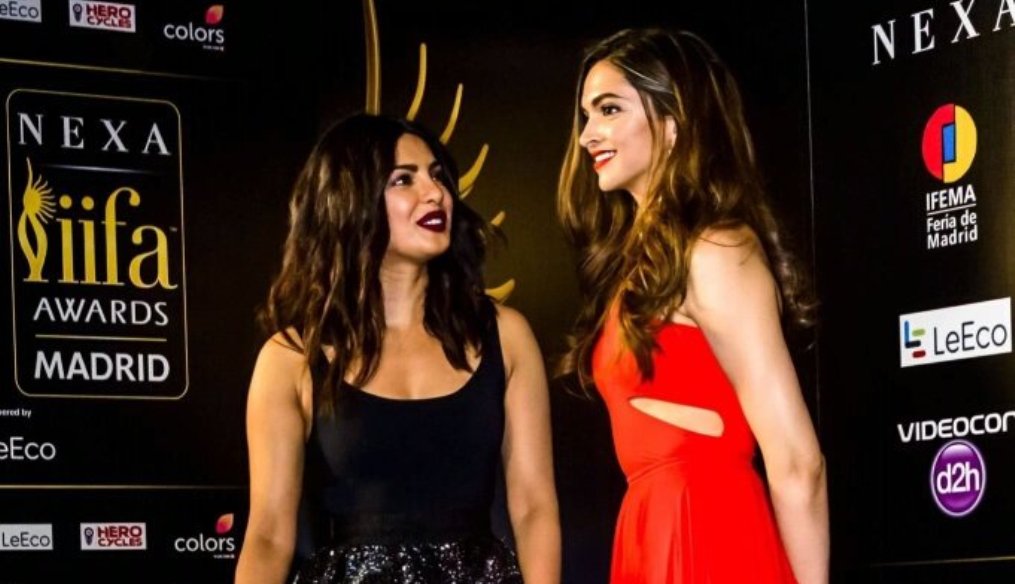 Bollywood celebrities had a gala time at the IIFA 2016, which was held between June 23 and 26 in Madrid, Spain. All the stars, including Deepika Padukone, Salman Khan, Priyanka Chopra, Ranveer Singh and Shahid Kapoor, looked best in their perfect outfits.
Deepika, Priyanka, Sonakshi Sinha, Athiya Shetty, Shilpa Shetty Kundra and Sayani Gupta were among the best-dressed actresses who charmed on the awards night. The "Piku" actress' ivory Sabyasachi gown was inspired by the Spanish bullfighters, while Priyanka looked gorgeous in her lilac gown by Schiaparelli Couture. Apart from the actresses, Bollywood actors too charmed everyone in their perfect handsome looks.
This year, the IIFA stage saw Bollywood's most hilarious duo, Shahid Kapoor and Farhan Akhtar, host India's most awaited awards ceremony. The pair bowled over the audience, leaving them in fits of laughter with their amusing wisecracks, impeccable delivery and impressive on-stage chemistry.
The awards ceremony witnessed remarkable acts by Bollywood stars like Salman, Hrithik Roshan, Deepika, Priyanka, Sonakshi and Tiger Shroff. Deepika and Ranveer bagged the Best Actors awards, while Priyanka Chopra was honoured with the best supporting actress' title. And, the trio's movie, "Bajirao Mastani," received the Best Film's title.
While most of the celebrities looked decent in their outfits, there were a few actors whose looks were breathtaking. Take a look at the photos of the actresses who can be categorised under the best-dressed celebs at IIFA Awards 2016:
Related
IIFA Awards 2016: Bipasha Basu, Aditi Rao Hydari, other worst-dressed celebs [PHOTOS]
IIFA 2016 controveries: Salman Khan-Hrithik Roshan cold war, Deepika Padukone-Priyanka Chopra rivalry and others
IIFA 2016: Here's why Shah Rukh Khan, Amitabh Bachchan, Ranbir Kapoor gave it a miss [PHOTOS]
IIFA 2016: Salman, Hrithik, Deepika, Priyanka and Tiger set stage on fire with their performances [VIDEOS]