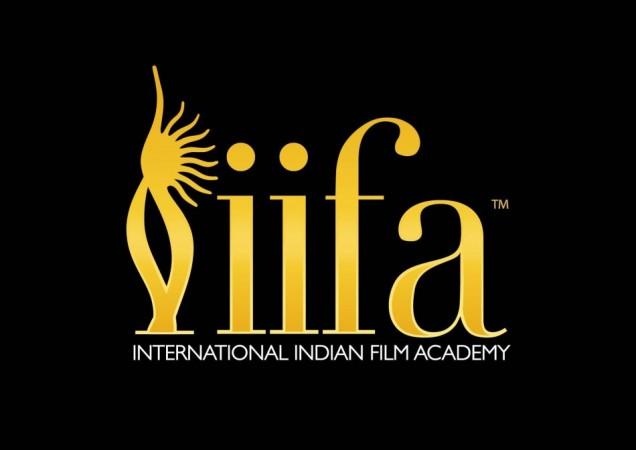 Concluded on Sunday night in Kuala Lumpur, Malaysia, IIFA Awards 2015 gave Bollywood enthusiasts a reason to rejoice. Hosted by Arjun Kapoor and Ranveer Singh, the show saw "Haider", "Queen" and "PK" win big, and witnessed powerhouse performances by Anushka Sharma, Shahid Kapoor, Sonakshi Sinha, Parineeti Chopra and Shraddha Kapoor.
Kangana Ranaut and Shahid Kapoor bagged Best Performance in a Leading Role Female and Male for "Queen" and "Haider", respectively. Also, "Queen" walked away with Best Picture award, Rajkumar Hirani took home Best Direction trophy for "PK". Deepika Padukone received Woman of The Year award.
1:00 am: Hrithik Roshan ended the night on a high.
11:45 pm: Anushka Sharma steals the show with her dance performance.
10:45pm: Shahid Kapoor rocks the IIFA stage with his stunning act.
10pm: Shraddha Kapoor delivers a 'mesmerizing' performance.
9:00 pm: Sonakshi Sinha delivers a 'power-packed' performance.
8:45 pm: Hrithik Roshan, Tiger Shroff and hosts of the night - Arjun and Ranveer - bring the house down with their impromptu act.
8:15 pm onwards: Tiger Shroff and Kriti Sanon win Best Debut Male and Female for "Heropanti", Salman Khan's "Kick" and Priyanka Chopra's "Mary Kom" pick up trophies for Debut Direction. Kanika Kapoor and Ankita Tiwari bag Best Playback Singer Male and Female. Shankar-Ehsaan-Loy win Best Music Direction. "ABCD 2" star Varun Dhawan receives Best Performance in a Comic Role for "Main Tera Hero". Kay Kay Menon's cold portrayal of Khurram Meer in "Haider" got him the Best Performance in a Negative Role award. Subhash Ghai wins Outstanding Contribution award. Riteish Deshmukh and Tabu grab awards for Best Performance in a Supporting Role Male and Female for "Ek Villain" and "Haider", respectively. "Lai Bhari" wins IIFA Award for Best Regional Film. Vikas Bahl, Chaitally Parmar & Parvez Shaikh receive Best Story award for "Queen".
8pm: Parineeti Chopra sets the stage on fire with a stellar performance.
7:20 pm: Ranveer Singh and Arjun Kapoor kickstart the starry night with much energy.
6:15 pm onwards: The green carpet has been rolled for the main event, and stars have begun to pour in wearing their snazzy best.
RT if you were waiting for a picture of this dazzling beauty! @deepikapadukone on the green carpet. #IIFA2015 pic.twitter.com/pESZc2WGw0

— IIFA Awards (@IIFA) June 7, 2015
The stunning @deespeak at the #IIFA2015 green carpet. @MACcosmetics pic.twitter.com/lZN8jl8xDL

— IIFA Awards (@IIFA) June 7, 2015
The diva @Asli_Jacqueline at the #IIFA2015 green carpet. pic.twitter.com/4QMcjoQrvo

— IIFA Awards (@IIFA) June 7, 2015
Can anyone match that killer style? @iHrithik at #IIFA2015 green carpet. pic.twitter.com/bibtrfOIGE

— IIFA Awards (@IIFA) June 7, 2015
Express your love for this amazing actress! @ShraddhaKapoor at the #IIFA2015 green carpet. @Maruti_Corp pic.twitter.com/IYey5bDylM

— IIFA Awards (@IIFA) June 7, 2015
Charmer of the night! @shahidkapoor at the #IIFA2015 green carpet. pic.twitter.com/vvRHcwEGgl

— IIFA Awards (@IIFA) June 7, 2015
A picture perfect moment at the #IIFA2015 green carpet! @Riteishd @geneliad pic.twitter.com/JnekSYN1ea

— IIFA Awards (@IIFA) June 7, 2015
The glamourous @LaurenGottlieb at the #IIFA2015 green carpet. pic.twitter.com/sZZXxbuoC7

— IIFA Awards (@IIFA) June 7, 2015
.@KajalOfficial killing it with her lovely smile at the#IIFA2015 green carpet. pic.twitter.com/1eYmwviIR9

— IIFA Awards (@IIFA) June 7, 2015
One word- elegance! @sonakshisinha at the #IIFA2015 green carpet. pic.twitter.com/fqAFUYMECx

— IIFA Awards (@IIFA) June 7, 2015
.@ParineetiChopra at the #IIFA2015 green carpet. Her style is going to steal many hearts tonight! @Videocond2h pic.twitter.com/xysOw7zQ2o

— IIFA Awards (@IIFA) June 7, 2015
.@AnupamPkher fantastic entry at the #IIFA2015 green carpet. @Hero_Cycles pic.twitter.com/J262w44Kxy

— IIFA Awards (@IIFA) June 7, 2015
Now thats a jhakas start for tonights show! Mr. @AnilKapoor is at the #IIFA2015 green carpet. pic.twitter.com/NHNPBLiKyM

— IIFA Awards (@IIFA) June 7, 2015
The beautiful @HaydonLisa at the #IIFA2015 green carpet. pic.twitter.com/glmSiJlwbk

— IIFA Awards (@IIFA) June 7, 2015