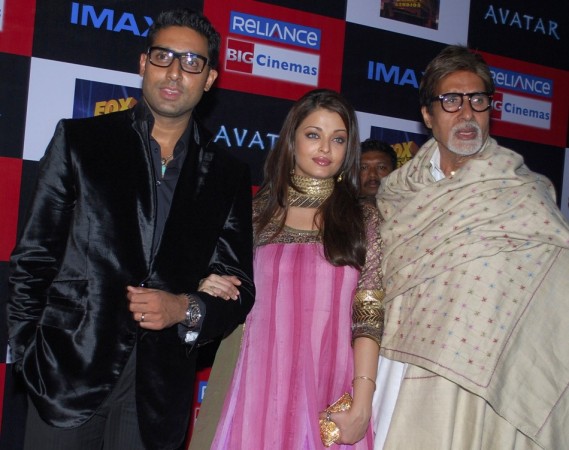 Bollywood's A-list family, the Bachchan's have not been spotted leaving for the IIFA Awards ceremony in Florida, when almost the entire industry has flown down to the US.
The 15th IIFA Awards, which will be held in Tampa Bay, is set to be a grand event with star studded performances and associated functions before the main do.
Prominent names like Priyanka Chopra, Anil Kapoor, Deepika Padukone, Ranveer Singh, Hrithik Roshan, Shahid Kapoor and others will be seen at IIFA. But Bachchan family's attendance is still doubtful. As many would recall that Amitabh Bachchan had once been the face of IIFA and acted as the group's brand ambassador.
But Big B had dissociated himself with the awards ceremony back in 2011, after announcing that IIFA didn't require his services anymore.
Not only was the senior actor absent from IIFA 2011, which was held in Ontario, Canada, but was also missing from the event in 2010.
An official declaration from IIFA had confirmed the actor's statements but had refused to divulge details on the fallout between the two parties.
However, reports have claimed that during IIFA 2010, the Bachchan family had refused to go to Sri Lanka, which led to tensions and eventually the "Bhoothnath Returns" actor cut ties with the IIFA team in 2011.
Ever since Bachchan's dissociation with the project IIFA has not had any other ambassador.
Reports of truce floated after it was alleged that the senior actor would grace a ceremony in IIFA 2013 in Macau, but the actor eventually missed out on the event too.
However, Abhishek Bachchan performed in the awards ceremony in 2013.
In such a situation, the Bachchan family's participation in IIFA 2014 remains highly questionable.
[ED:VS]