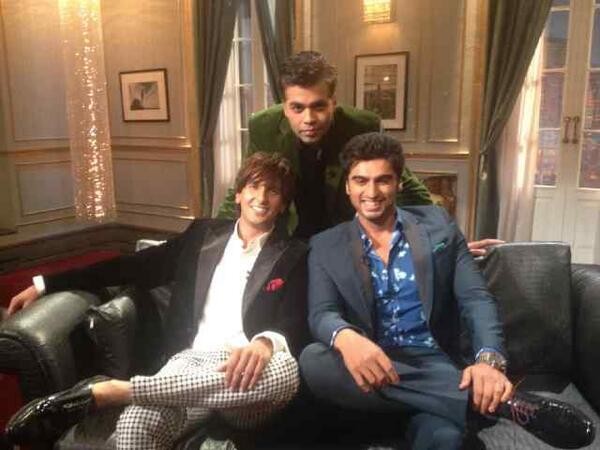 "Gunday" co-stars Ranveer Singh and Arjun Kapoor set to co-host the 16th edition of International Indian Film Academy (IIFA) Awards 2015 in Malaysia.
This comes weeks after the infamous All India Bakchod (AIB) roast show, featuring Ranveer Singh, Arjun Kapoor and Karan Johar, infuriated several activists, who demanded the stars' arrest for indulging in obscene behaviour and abusive language in a public forum.
The promo of the prestigious awards ceremony has recently been released and features the hosts who never hesitate to make fun of themselves.
In the promo, Arjun and Ranveer, dressed as sages, are seen hovering under a tree with the Himalayan mountains in the backdrop.
The duo discuss about their past sins, hinting at the controversial AIB Roast, and how they repent it.
The talented actors, known for their amazing comic timing, is expected to raise the entertainment quotient with their pranks at the award ceremony.
IIFA 2015 will be held in Kuala Lumpur from 5-7 June. The three-day celebrations will include film and music workshops, opportunities for fans to meet stars, fashion shows, technical awards and media briefings of upcoming films.
The prestigious Bollywood awards function will be held in Malaysia after 13 years, and the organisers hope to make it different by bringing in popular South stars like Kamal Haasan, Rajinikanth, Vijay and others.