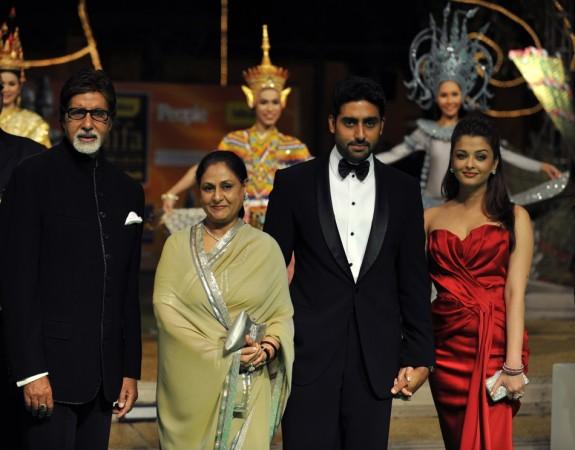 The International Indian Film Academy awards (IIFA) is set to celebrate 100 years of Indian Cinema by organising a three day long extravaganza starting 3 July in Macau, China.
Announcing the venue for this year's event Sabbas Joseph, director of Wizcraft International Entertainment and IIFA, said, "We are delighted to announce Macau as our host destination after 2009. The grand ceremony will take place at the Venitian resort. We have travelled across four continents and 11 countries," Press Trust of India reported.
Sabbas added that this year's event will be far more spectacular than the previous editions of IIFA.
"We are positive that this year will be more spectacular as we celebrate 100 years of cinema," he said.
As Indian Cinema celebrates 100 years of its journey, some of the biggies like Shah Rukh Khan, Salman Khan and Aamir Khan, who seldom attend any award functions, are expected to attend the event.
According to reports, all the members of Bachchan family including Amitabh, Abhishek, Aishwarya and Jaya might also show up this time. The Bachchan clan had a tiff with the organisers of the IIFA in 2010, following which they had shunned the award ceremony held in Sri Lanka due to protests by Tamil groups against Ash and Abhi for their film "Ravaan".
But recent reports said the Bachchans have reached a compromise with the organisers. Confirming that he will attend and perform at the event, Abhishek said, "I am ecstatic to hear the venue as Macau. This is the place where we celebrated our 10th year of IIFA and I am happy that it is going back to the same place where we will celebrate 100 years of cinema."
However, the actor refrained from revealing whether his whole family will be present at the event. "I am not sure whether the whole Bachchan clan will come this year but they have asked only me to perform."
With the announcement of the date and venue of the event, the audience is desperate to know whether superstars like Shah Rukh, Salman, Aamir, Amitabh, Aishwarya will put aside their tiffs and share the stage to honour India's cinematic journey.