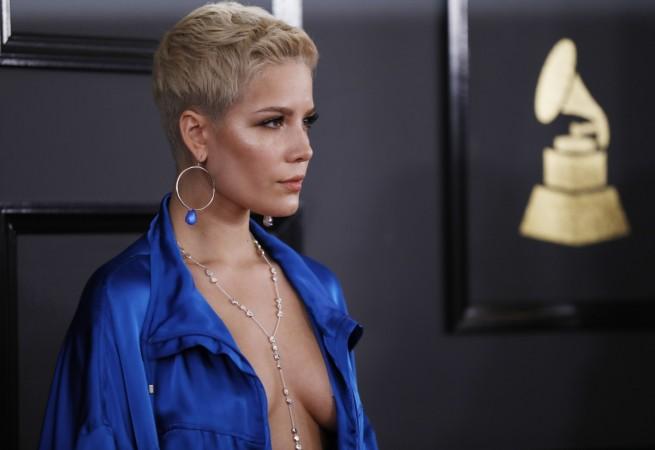 Sunday's iHeartRadio Music Awards saw Halsey walking away with a trophy for the best dance song for her collaboration with Chainsmokers, and she made sure all eyes were on her by turning up in a yellow ensemble that flaunted her fit abs. But what caught the attention of paparazzi was the wide yellow belt she used to cover up her breasts.
Also read: Nicki Minaj lets it all out in classic Pablo Picasso pose [PHOTOS]
The 22-year-old singer, real name Ashley Frangipane, paired it with yellow jacket, matching trousers and high heels. But she seemed to be spilling out from the top. The outfit was designed by Versace.
Halsey recently went on an online rant against a Twitter user who made fun of her for a meet up the singer had for her fans.
"This is the most halsey thing Halsey has ever done she has out halseyed herself," Twitter user Christine Sydelko tweeted, along with an article about the singer meeting her fans. This tweet has since been deleted.
Halsey responded to it with a message, "Can u shut the f**k up and let people like things? How does any of this effect u in a way that requires ur comment." She then retweeted Sydelko's tweet again with the message, "I met up with fans who sold me millions of albums. You got a verified check for making fun of me and yourself. Gooooo away."