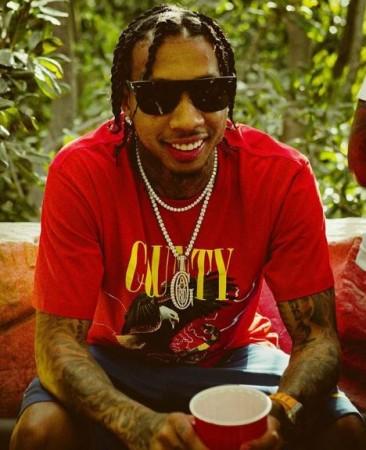 American rapper Tyga is reportedly a big fan of Iggy Azalea's twerking. The 28-year-old Australian star had shared a series of videos of herself dancing and partying with friends while on a luxury yacht on her Instagram stories.
According to a report in Hollywood Life, Tyga is blown away seeing her twerking skills. A source said: "Tyga is obsessed with hot chicks twerking, it's like, totally his thing, and he thinks Iggy's videos are sexy as f**k."
"Tyga's seriously never seen a white chick that can get down like Iggy, and if she posts a twerk video on social, it's like setting an instant thirst trap for him," the insider dished.
"Tyga could sit back with a drink in his hand, and do nothing but watch Iggy twerk, literally for hours. It's like, hypnotic for him, kinda mezmerising, but yeah, sexy too, because he finds Iggy super hot," the source continued.
In April, Iggy and Tyga sparked dating rumours after they were spotted looking cosy at the Coachella music festival. Adding on, Azalea's collaboration with Kylie Jenner's former boyfriend on her comeback single Kream strengthened the relationship reports. However, she denied that they are romantically involved.
In an interview with E! Online on 10 July, Iggy insisted she was still single. She stated: "There are no pictures of me and him hugged up, but when you're at a music festival and everyone's packed in like sardines, of course we're next to each other. When you hang out with your friends and you're the only two famous people out of 10, then you're getting married and having children."
"I'm so alone!" she shared. "I'd like to find a person [whose] not in the music industry."