After months of speculations, Microsoft on Thursday (4 September) officially unveiled Lumia 730 Dual, 735 and 830 smartphones at the ongoing globally acclaimed electronics exhibition, IFA (Internationale Funkausstellung Berlin) 2014, Germany.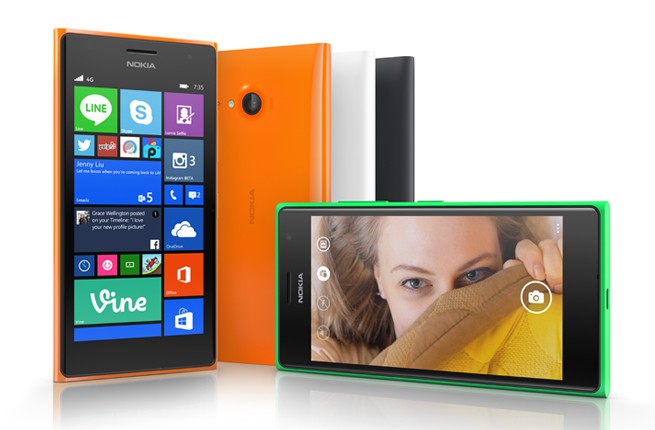 The new Nokia Lumia 730 Dual sports a 4.7-inch HD display ClearBlack OLED screen with Corning Gorilla Glass 3 shield and comes shipped with the latest Windows Phone 8.1 OS (with Lumia Denim update) powered by 1.2GHz Snapdragon 400 series quad-core processor, 1GB RAM, 8GB inbuilt memory and a high-capacity 2,220 mAh battery, which can run up to 22 hours talk time and close to 25 days under standby mode.
On the other hand, Lumia 735 packs identical specifications in terms of looks and internal hardware seen inside the Lumia 730.
The only difference between the two is that the former boasts of Nano SIM (single slot) and has wire-less charging ability.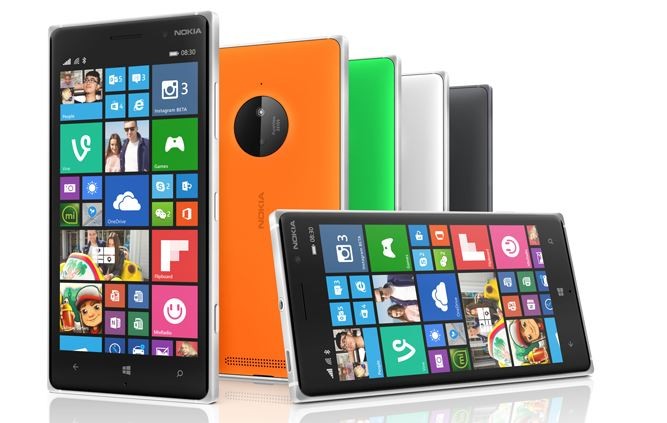 Whereas, Nokia Lumia 830 is a bit higher-end, compared to the other two smartphones. It sports bigger 5.0-inch HD (720x1280p) ClearBlack OLED screen with Corning Gorilla Glass 3 shield and metal frame around the edges. It also boasts of 10.0-megapixel PureView camera with Carl Zeiss lens and HD front camera.
The company has confirmed that Lumia 730 Dual, Lumia 735 and Lumia 830 will be made available to the global markets this September for €199 (around $261/₹15,770), €219 (around $288/₹17,355) and €330 (around $433/₹26,200) respectively.
Key Specifications of Nokia Lumia 730 Dual, 735 and 830:
Model
Nokia Lumia 730 Dual
Nokia Lumia 735
Nokia Lumia 830
Display
4.7-inch HD (720x1280p) ClearBlack OLED screen with Corning Gorilla Glass 3Pixel density: 316 ppi (Pixels per inch)
4.7-inch HD (720x1280p) ClearBlack OLED screen with Corning Gorilla Glass 3Pixel density: 316 ppi (Pixels per inch)
5.0-inch HD (720x1280p) ClearBlack OLED screen with Corning Gorilla Glass 3Pixel density: 296 ppi (Pixels per inch)
OS
Windows Phone v8.1 with Lumia Denim update
Windows Phone v8.1 with Lumia Denim update
Windows Phone v8.1 with Lumia Denim update
Processor
1.2GHz Qualcomm Snapdragon 400 series CPU
1.2GHz Qualcomm Snapdragon 400 series CPU
1.2GHz Qualcomm Snapdragon 400 series CPU
RAM
1GB
1GB
1GB
Storage capacity
8GB, expandable up to 128GB
8GB, expandable up to 128GB
16GB, expandable
Camera
Main: 6.7-megapixel camera with Carl Zeiss lens, LED flash, 1/3.4-inch sensor, 26 mm camera focal length, f/1.9 aperture

Front: full HD 5.0-megapixel wide-angle camera with f/2.4 aperture

Main: 6.7-megapixel camera with Carl Zeiss lens, LED flash, 1/3.4-inch sensor, 26 mm camera focal length, f/1.9 aperture

Front: full HD 5.0-megapixel wide-angle camera with f/2.4 aperture

Main: 10.0-Megapixel PureView camera with Carl Zeiss lens, flash, 1/3.4-inch sensor, 26 mm camera focal length, f/2.2 aperture

Front: HD 0.9-megapixel wide-angle camera with f/2.4 aperture

Battery
2,220 mAh;Talk time: up to 22 hours (2G) & 17 hours (3G)Standby time: close to 25 days
2,220 mAh;Talk time: up to 22 hours (2G) & 17 hours (3G)Standby time: close to 25 days
2,220 mAh;Talk time: up to 12.9 hours (2G) & 14.8 hours (3G)Standby time: close to 25 days
Network
3G
3G & 4G-LTE
3G & 4G-LTE
Add-ons
Dual-SIM slots, Bluetooth v4.0, Wi-Fi, NFC, FM radio, USB v2.0,
Nano-SIM (single slot), wire-less charging ability, Bluetooth v4.0, Wi-Fi, NFC, FM radio, USB v2.0,
Nano-SIM (single slot), wire-less charging ability, Bluetooth v4.0, Wi-Fi, NFC, FM radio, USB v2.0,
Dimensions
134.7 x 68.5 x 8.7 mm
134.7 x 68.5 x 8.9 mm
139.4 x 70.7 x 8.5 mm
Weight
130.4 g
134.3 g
150 g
Colours
Black, orange, white and green
Black, orange, white and green
Orange, green, white and black
Price details (excluding local taxes)
€199 (around $261/₹15,770)
€219 (around $288/₹17,355)
€330 (around $433/₹26,200)