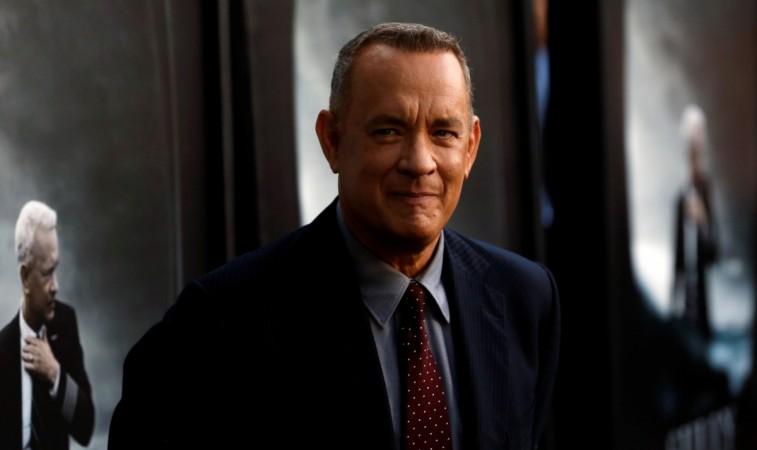 In most weddings, the most special guest is one who has travelled a long distance to grace his/her blessings on the bride and groom. But New Yorkers Elizabeth and Ryan's special day was graced by a guest who is a local and one who wasn't even dressed for the occasion.
Hollywood actor Tom Hanks, who was jogging through Central Park decided to make a pit stop and included himself in the couple's photo shoot. The 60-year-old actor, dressed in his jogging shorts shorts and a hoodie, pretty much startled the newly weds.
Photographer Meg Miller, who saw Hanks from a distance, didn't put her camera down when she saw him approaching the bride and groom. Instead, she captured every moment of him serenading the couple with his best wishes.
The pictures that have now gone viral capture Hanks kissing the bride's hand while she looks overjoyed. The three even took a selfie and the actor posted it on his Twitter account.
This isn't the first time Hanks took on the role of a wedding crasher. The Hollywood celebrity reportedly honked several times at a bride as she was walking into a church in South Carolina.
Hanks, who was filming his 1994 hit film, Forrest Gump at the time, quickly jumped out of his car and said in a flurry, "Hey, I'm Tom Hanks, and I just wanted to say good luck!"
It might be difficult to spot Hanks in the southern part of the U.S. again but if you'd like to have him crash your wedding, then Central Park seems like an ideal location.