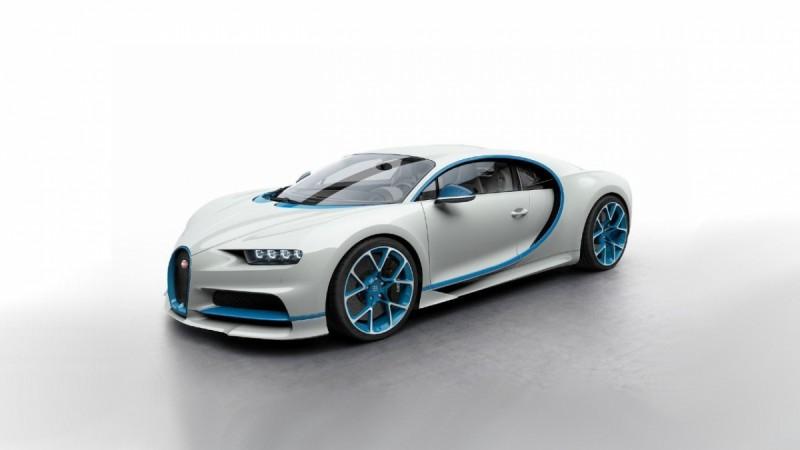 Bugatti has just started delivery of the first couple of units of the €2.4m worth Chiron. However, a German dealership has already listed a Chiron on its website assuring faster delivery for a premium price of €3.5m.
Also read: Meet Bugatti Chiron's two-wheeled cousin PG Bugatti bicycle worth Rs 25 lakh
When you hear early delivery, do not expect that you can just walk into the showroom, pay €3.5m and drive the hypercar to you garage. German dealer Auto Seredin from Stuttgart assures delivery of this particular Chiron unit in second quarter of 2018. If you think that this is not early, Bugatti will be able to deliver a Chiron only in 2019 for fresh bookings. Out of limited 500 units, the French carmaker has already received orders for over 250 units. The Molsheim is planning to deliver nearly 70 units in 2017. Hence, you will be paying extra for the delivery in advance of 8 to 10 months.
But you are not only paying extra around €1m for early delivery. The Bugatti Chiron from Auto Seredin is fitted with €50,000 alloy wheels and French Racing Blue accents are going to cost you an extra €7,500. If that is not enough, the diamond cut finish for the alloy wheels is an additional €2,500 and painting the brake calipers in black will cost you €2,500.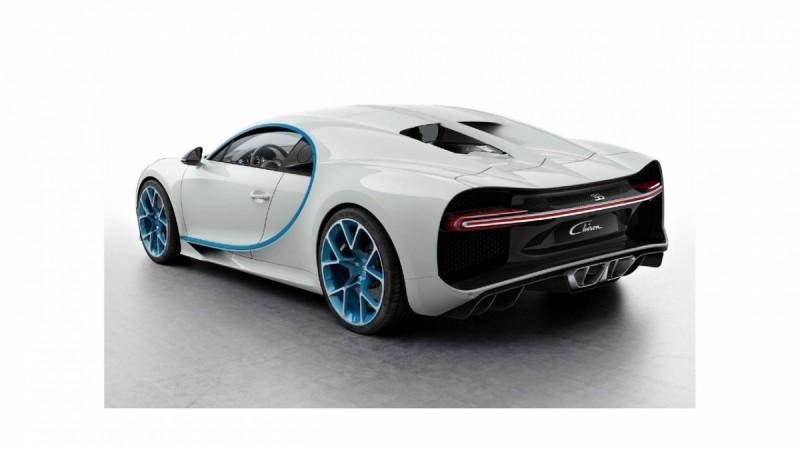 This particular unit of the Chiron also gets carbon engine cover worth €15,000, the rear wing underside in French Racing Blue finish for €5,000, horseshoe grille for €6,000 and Turquoise Carbon look of the wing mirrors that costs €8,000. In the interior, €50,000 for the leather and carbon fiber and a hefty €25,000 for the seats. If you are not fond of the White and Blue colour combination, the car is still configurable according to your choice since Bugatti is yet to build the model.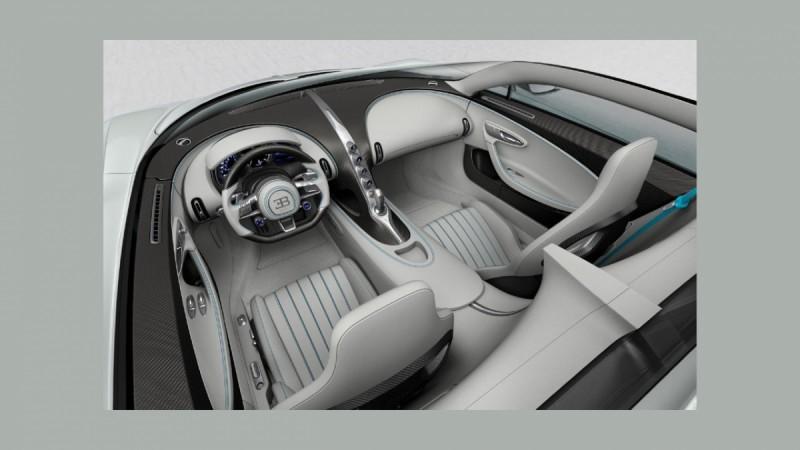 The heart of the Chiron is the W16 8.0-litre engine with four turbochargers that develops 1479bhp at 6700rpm and 1600Nm of torque in the range of 2000 to 6000rpm mated to specially developed seven-speed dual-clutch gearbox that sends this torque to all four wheels. The massive power figures let the Chiron sprint 0 to 100kmph time in a mere 2.5 seconds, 0 to 200kmph speed can be achieved in 6.5 seconds and to reach 300kmph, Chiron needs just 13.6 seconds. The Chiron will accelerate till the top speed of 420kmph.