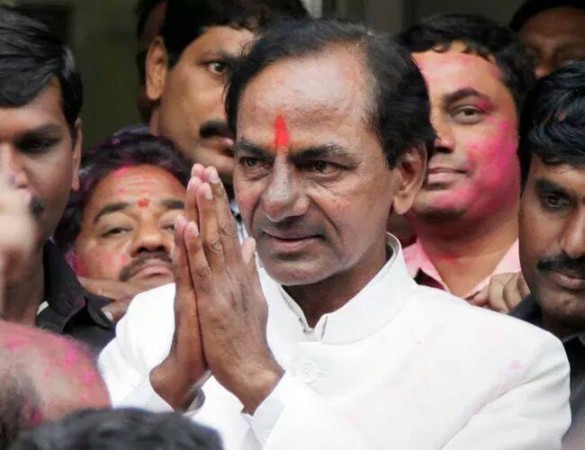 Telangana Chief Minister K Chandrashekar Rao on Sunday threatened to "kill" people who attempt to bribe officials, but talked of mere "action" against officials who demand bribes.
The shocker came while he was addressing people in Warangal after launching a housing scheme for slum dwellers, where he was apparently allaying their concerns on getting pucca houses.
"Do not bribe anyone. If you bribe officials, I will kill you. If some official demands bribe, please dial 040-23454071 and I will take action against the person concerned," Rao said to locals in Warangal's Lakshmipuram area where he had gone to lay foundation for houses for slum dwellers, The Times of India reported.
The phone number will be made toll-free soon, the chief minister assured the people.
Rao laid the foundation for houses and colonies in different parts of the city. At least 3,957 houses will be build in different areas under a project costing ₹400 crore and has to be finished by June this year.