Beijing on Tuesday said there will be "chaos" in the Leh region if they follow India's "ridiculous" logic and enter the Indian territory in Kashmir to disrupt construction projects along the LAC, which China perceives as a security threat.
Read: China 'extremely dissatisfied,' blames India for clash at LAC in Ladakh
"If we tolerate India's ridiculous logic, then anyone who dislikes the activity at his neighbour's home can break into his neighbour's house," foreign ministry spokesperson Hua Chunying was quoted as saying by the Hindustan Times.
"Does that mean when China thinks that largescale construction of infrastructure in the border area is posing a threat, it can enter India's territory? Wouldn't that be utter chaos?," Chunying added.
Indian and Chinese soldiers had clashed on the northern bank of Pangong Tso in eastern Ladakh.
Back then, Chunying said China was just conducting "normal" patrols in the region and it was Indian soldiers who started the clash.
Yet again China blamed India for the clash in Kashmir like it has been doing in the case of the Doklam standoff.
"So the fact is that the Indian side has illegally trespassed the boundary and violated the agreement on the boundary that has been recognised and abided by (for) over 130 years. So we urge the Indian side to take concrete actions and make positive moves to correct its wrongdoing," Chunying said.
She repeated China was committed to maintaining peace in the region. "China loves peace and firmly upholds peace," Chunying explained while adding they will safeguard their territorial integrity and sovereignty at all cost.
"We allow no country or any individual to infringe upon China's territorial sovereignty," Chunying asserted.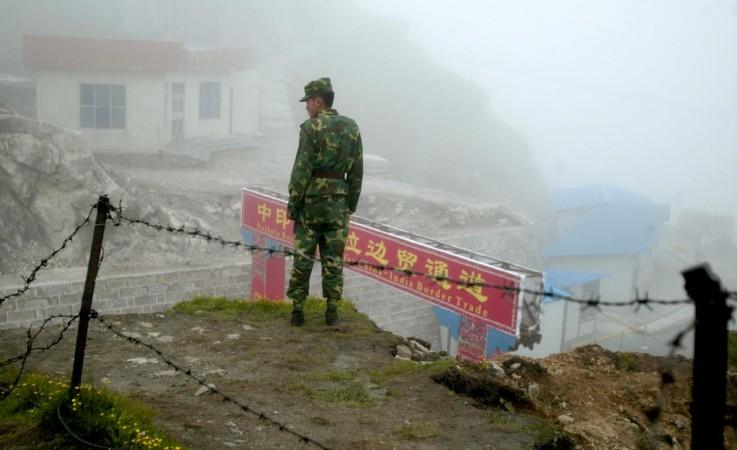 India and China have been locked in a standoff over the Doklam plateau for over two months now.
The dispute began when the Indian soldiers stopped Chinese troops from constructing a road in the Bhutanese territory. India feels the construction in the region will seriously affect the security in the tri-junction and the sensitive Chicken Neck that connects the northeast with mainland India.