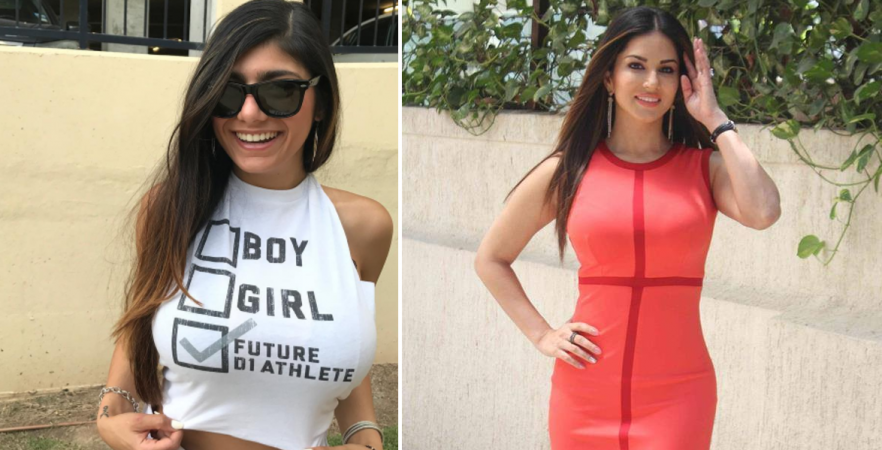 Days after adult star Mia Khalifa's representative stated that she is not making her acting debut with Malayalam director Omar Lulu's movie Chunkzz 2, latest reports suggest that the filmmaker might consider Bollywood actress Sunny Leone instead.
Check: Here's what Omar Lulu has to say about rumours on Mia Khalifa's Mollywood debut
According to reports, if Mia doesn't accept the offer, the team of Chunkzz 2 is expected to approach Sunny, who already enjoys a tremendous fan following in Kerala.
It may be recalled that when Sunny was in Kochi to inaugurate a retail mobile shop, she had witnessed the love of Keralites, who had flooded to MG Road in the city to get a glimpse of her. "My car in literally a sea of love in Kochi Kerala! So awesome!! Thank you Kerla! [sic]," she tweeted back then.
Read more: Want Sunny Leone to inaugurate your shop? Here's how much she was paid for Kochi visit!

If the latest rumour turns out to be true, Chunkzz 2 will be the debut Mollywood project of Sunny, who has already appeared in cameo roles in a few Kannada, Tamil and Telugu language movies.
Is it just a publicity stunt?
After reports on Mia Khalifa's entry into Mollywood turned out to be fake, netizens said that the makers of Chunkzz 2 did that to create buzz around the project as part of the publicity stunt. Now, is the news on Sunny yet another publicity stunt? Only time will tell.
When Omar confirmed the news on Mia Khalifa!
After the news of Mia's Malayalam debut spread like a wildfire, Omar came forward to clear the air. He had then claimed that the Bollywood company, which bankrolls the film, was in talks with the adult star.
"Based on my conversation with the company, they told that they would get the date of her and I was asked to wait for a week to get the clear picture about Mia's debut and I mentioned the same on FB. Looks like they are trying to get hold of Mia's rep and I'm still waiting for the final confirmation from them [sic]," Omar posted on social media.
However, soon Mia's representative dismissed the speculations as baseless leaving her fans disappointed.
Omar has confirmed that the sequel of Chunkzz will start rolling only after his next project Oru Adaar Love, for which many youngsters were recently auditioned.
Meanwhile, the Tamil, Telugu and Kannada remake rights of Chunkzz have been purchased by Lakshmishree Combines.