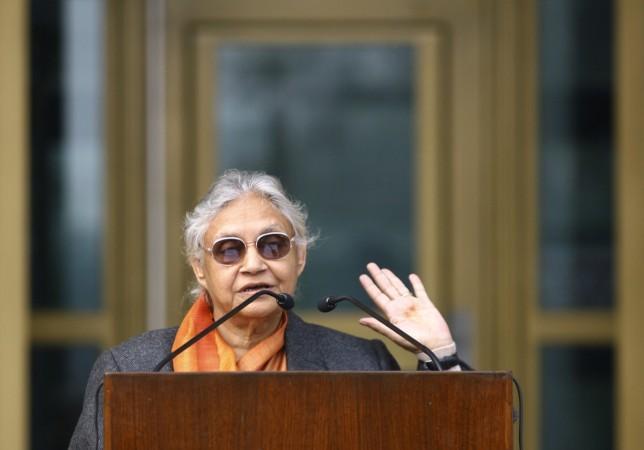 Adding to the high drama in Delhi over the formation of the government, former Delhi Chief Minister Sheila Dikshit on Thursday made a startling statement – that BJP should form the next government, if it is in the position to.
In a statement that has left the Congress party, BJP's bête noire, stumped, Dikshit said, "In democracy, an elected government is always better because it is the representative of people. If BJP is in a position to form the government, then it's good".
While her surprising stand won her rare praise from the BJP, the very party at the Centre that virtually pushed her out of the Kerala Governor's post, she may have some answering to do with her own party.
Delhi BJP chief Satish Upadhyay called Dikshit's statement "mature", but the Congress had other feelings.
"We are shocked with her statement and we think it is her personal opinion. Congress has a different stand and we are of the opinion that there should an election and we'll not allow a BJP government in Delhi. We'll issue whip to our MLAs in the Assembly in case there is voting," Delhi Congress leader Mukesh Sharma was quoted saying by India Today.
Not to be left behind, the Aam Aadmi Party jumped to the front, allegeing that the BJP and Congress were hand-in-glove to ensure the party doesn't once again come to power in Delhi, which had lasted for just 49 days.