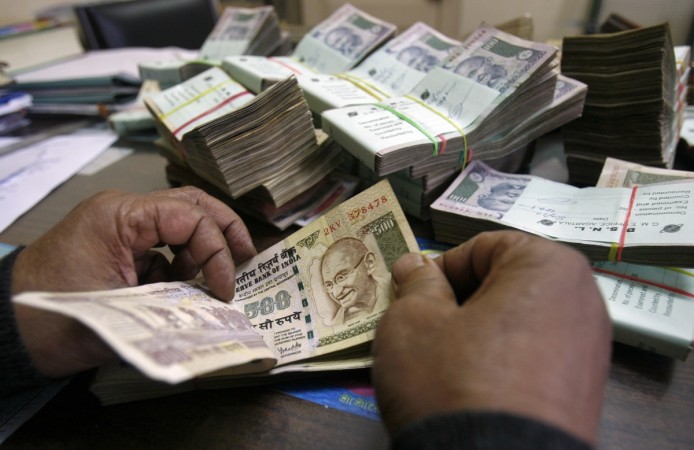 Laying speculation to rest on the amount collected under the Income Declaration Scheme (IDS) 2016, the Narendra Modi government officially announced the number of declarations and the amount of undisclosed income by them under the four-month amnesty scheme that ended on September 30.
"Income Declaration Scheme 2016 unearths Rs 65,250 crore of hitherto Undeclared Income and Assets; 64,275 declarations filed under IDS-2016 up to the midnight of 30th September, 2016," the finance ministry said on its official Facebook page on Saturday evening.
Based on the 45 per cent tax applicable on the income disclosed according to the scheme, the government will get Rs 29,362.5 crore.
The figures are provisional and are likely to go up since the declarations made in physical form are being collated, the ministry said.
In the lengthy Facebook post, the ministry talked about the efforts made by the government and the tax authorities to encourage people to avail of the opportunity to come clean with their undisclosed income.
"An appeal was made by the Honourable Prime Minister of India to the general public to come clean on taxes due. The FM personally addressed stakeholders at many stations. More than 5500 public meetings in various cities were conducted by the department. Innovative publicity methods like Talkathons, Walkathons, Nukkad Nataks, were used to spread awareness about the Scheme. The Department's strategic use of taxpayer information and data mining techniques further spurred the declarations. These steps resulted in a tremendous response from the general public, especially in the last two months.

"As a consequence, 64275 declarations were filed up to the midnight of 30th September, 2016 with an aggregate of Rs.65250 Crore worth of hitherto undeclared incomes in the form of cash and other assets being declared. With the final stock taking of declarations being filed in physical printed forms all over the country till late night on the last day, this number is likely to be further revised upwards," the post read.