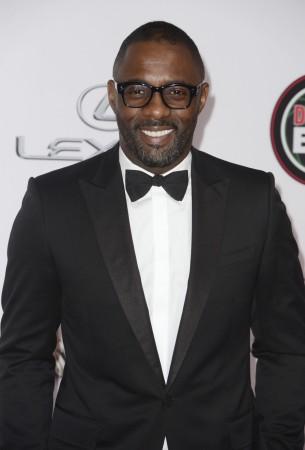 Buzz is that British actor Idris Elba could play the next James Bond. The latest leak from Sony Hack has revealed that the "Mandela: Long Walk to Freedom" star is Sony executives' favourite to play the titular role in the future James Bond films.
However, popular radio talk show host Rush Limbaugh thinks that Elba is not fit to play the role as Bond is supposed to be played by a white actor.
"James Bond is a total concept put together by Ian Fleming. He was white and Scottish. Period. That is who James Bond is. But now [they are] suggesting that the next James Bond should be Idris Elba, a black Briton, rather than a white from Scotland. But that's not who James Bond is," Limbaugh said in a controversial statement according to Eonline.
He even added that he is aware of the fact that his comment is "racist." The 63-year-old entertainer did not stop here and went on to say that Elba playing Bond is like George Clooney playing Barack Obama.
Limbaugh's comment has triggered a slew of Twitter reactions. Many of the actor's fans have expressed their displeasure on Limbaugh's comments. Here are a few reactions:
So white people can play Egyptians but Idris Alba can't play James Bond? ☕️

— . (@MarvSappJr) December 24, 2014
Idris Alba as James Bond... That would be class — Eugene Nakuti (@Enakuti) December 23, 2014
Dear Rush Limbaugh, if Egyptians can be white in EXODUS, then James Bond can be black. Sit DOWN, Mr. Limbaugh. https://t.co/JeUQt1QMRy

— Deanna (@tvchiquita) December 26, 2014
Elba is yet to comment on Limbaugh's comment. The actor has already expressed his desire to play the popular character in one of his previous interviews. He said during a Reddit AMA that if he is ever offered to play Bond, then he will love to take up the role.
Currently, Daniel Craig plays Bond. He will be seen in the 24th James Bond film "Spectre." Sam Mendes is directing the film. The first shooting schedule of the film was in London.