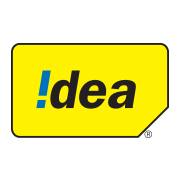 Getting an internet connection while on-the-go is a challenging task but Idea Cellular is making this simple with its all-new Smartwifi Hub. The new gadget by Idea is a 3G Wi-Fi dongle that can connect up to 10 devices to the internet wirelessly. Unlike the standard internet dongles, Smartwifi Hub is highly portable and does not require a power source to enable Wi-Fi. It has a built-in 1,500mAh chargeable battery that can turn the dongle into a Wi-Fi hub without any need of installation or set up.
Idea Smartwifi Hub allows 3G data connectivity and allows download speed of 21.6Mbps and upload speed of 11Mbps across in up to 10 devices, Economic Times reports. The dongle can be used anywhere, at home, in a café or in transit. Users can wirelessly connect devices like laptops, tablets, smartphones and music players, all at the same time. The dongle supports all major operating systems, including Windows XP, Windows Vista, Windows 7, Windows 8, Linux and Mac OS.
In addition to the dongle's high-speed data and portability convenience, Smartwifi Hub is compatible on 900 MHz and 2100 MHz bands, making it a suitable option for small office and home office users. This is the first of its kind in India and is likely to attract a good number of people.
Features At A Glance
3G HSPA+ speeds up to 21.6Mbps download/ 11Mbps upload
Wi-Fi for up to 10 devices
Supports Windows XP and higher, Linux and Mac OS
1,500mAh chargeable battery
Pricing and Availability
Idea announced the Smartwifi Hub will be available across all 3G-enabled markets in India, including Andhra Pradesh, Chhattisgarh, Gujarat, Goa, Haryana, Himachal Pradesh, Jammu and Kashmir, Kerala, Madhya Pradesh, Maharashtra, Uttar Pradesh (East and West), Punjab and Telangana.
Customers can purchase the Wi-Fi dongle for Rs. 2,999. To make this device even worthy, Idea is offering 6GB 3G data for one month.