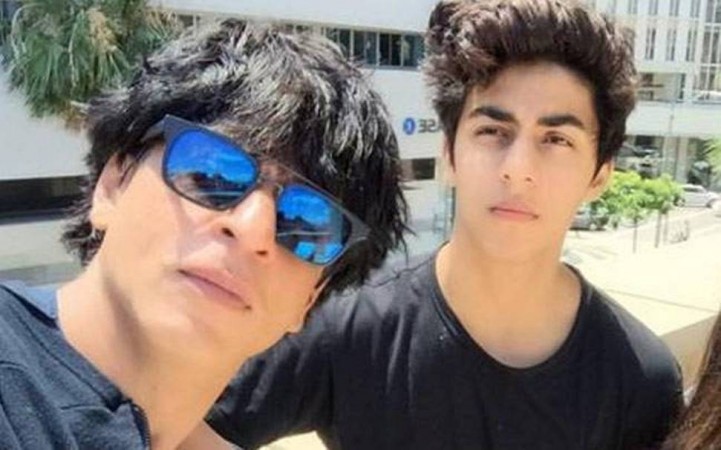 Bollywood actor Shah Rukh Khan is a doting dad to his three kids – Aryan, Suhana and AbRam. We have seen how protective he is towards his daughter when he once said that he would rip the lips of the guy who kisses Suhana.
In an interview with DNA, SRK was reminded of his statement that he made on Koffee With Karan about ripping off a guy's lips if he kisses Suhana. The superstar was then asked how he would react if Aryan kissed a girl.
His reply is the reason why he is King Khan and why we love him. He said: "I'd rip off Aryan's lips. I can't rip off a girl's lips — that's not a charming gentlemanly thing to do. (Laughs) So, I will rip off Aryan's lips, on behalf of the girl's father. (Smiles) You can't touch or harm a girl."
This is how a true gentleman thinks. Isn't he perfect?
In the same interview, he talked about his equation with his kids. He said that he and Aryan share dirty jokes and talk about 'gaalis'. He confessed that he is a cool father. "When I am with Aryan sometimes, we just lay down in our shorts without our shirts and we crack some dirty jokes. He gets really excited telling me about gaalis he's learnt. I'm from Delhi and I've also been that age and my vocabulary of Hindi gaalis is fantastic," SRK said.
Meanwhile, fans are eagerly waiting for Aryan to make his debut in Bollywood, but the star kid is more interested in filmmaking. Aryan is currently learning the craft, while daughter Suhana is the one who is all about acting in films.
Watch Bollywood's little munchkins with their daddies: